As mothers, we all have days when we feel like we're not good enough. We feel guilty for the things we didn't do or the ways we reacted.
We wonder how we're going to make it through the next day. But then, something amazing happens. We remember something our mother said to us or a lesson she taught us, and it gives us the strength to keep going.
To all moms out there, here are collections of inspiring strong mom quotes out there. They will remind you of your own power as a mother and help you find the strength to keep going no matter what life throws your way. Read on and be inspired!
What Does It Mean to Be a Strong Mom?
Being a mom is one of the toughest jobs in the world. Not only do you have to worry about taking care of your own health and wellbeing, but you also have to make sure that your children are healthy, happy, and safe.
And on top of all of that, you also have to juggle work, school, and other commitments. It's no wonder that so many moms feel like they're constantly running on empty.
But despite all of the challenges, being a mom is also one of the most rewarding experiences in the world. There's nothing quite like seeing your children thrive and knowing that you played a part in their success. So what does it mean to be a strong mom?
It means being able to meet the demands of motherhood while still finding time to take care of yourself. It means being able to give your children the love and support they need while still maintaining your own sense of identity.
It means being able to set boundaries and say "no" when necessary. In short, it means being the best mom you can be, for yourself and for your children.
Best Strong Mom Quotes
Here's a list of our favorite strong mom quotes:
Henrik Ibsen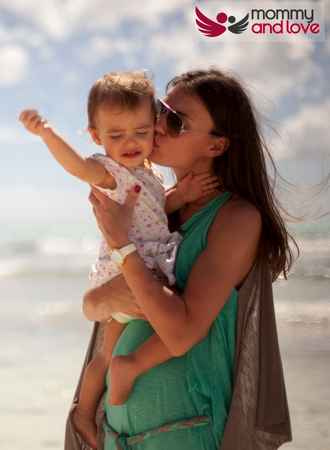 "A mother's love will push you to the edge of the ocean while holding you above it. Her fearless strength keeps the wind in your sails."
Maria Shriver
"Having kids – the responsibility of rearing good, kind, ethical, responsible human beings – is the biggest job anyone can embark on."
Jill Churchill
"There is no way to be the perfect mother but a million ways to be a good one."
Donna Ball
"Motherhood is a choice you make every day, to put someone else's happiness and well-being ahead of your own. To teach the hard lessons, to do the right thing, even when you're not sure what the right thing is to forgive yourself over and over again for doing everything wrong."
President Barack Obama
"My mother was the one constant in my life. When I think about my mom raising me alone when she was 20, and working and paying the bills, and, you know, trying to pursue your own dreams, I think is a feat that is unmatched."
Edwin Hubbell Chapin
"No language can express the power, and beauty, and heroism, and majesty of a mother's love."
Pamela S. Nadav
"There is such a special sweetness in being able to participate in creation."
Cathy Shaffer
"Being a mother has been the most challenging and the most rewarding position I will ever hold."
Deonna Bell
"Motherhood is a choice you make everyday to put someone else's happiness and well-being ahead of your own. To teach hard lessons. To do the right thing, even when you're not sure what the right thing is….and to forgive yourself over and over again for doing everything wrong."
Barbara Kingsolver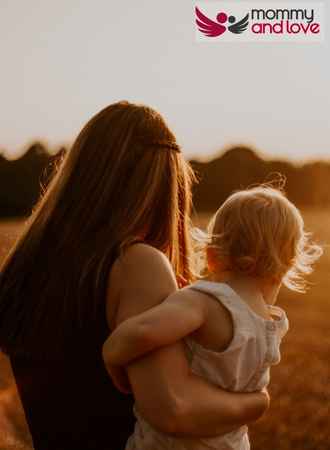 "Sometimes the strength of motherhood is greater than natural laws."
Washington Irving
"A mother is the truest friend we have, when trials heavy and sudden fall upon us; when adversity takes the place of prosperity; when friends desert us; when trouble thickens around us, still will she cling to us, and endeavour by her kind precepts and counsels to dissipate the clouds of darkness, and cause peace to return to our hearts."
Jeffrey R. Holland
To all mothers in every circumstance, including those who struggle, I say, 'Be peaceful. Believe in God and yourself. You are doing better than you think you are.''
Motivational Strong Mom Quotes
Here's our list of inspirational mom quotes:
1) "All that I am or ever hope to be, I owe to my angel mother." — Abraham Lincoln
2) "A strong woman may remain silent when people talk behind her back, but that doesn't mean she doesn't notice, it simply means she chooses not to waste her energy on foolishness. She has more important things to do."
3) "The fastest way to break the cycle of perfectionism and become a fearless mother is to give up the idea of doing it perfectly – indeed to embrace uncertainty and imperfection." — Arianna Huffington
4) "Being a strong mother is not about how you treat your kids when they're behaving the best, but rather how you cheer them up and help them in their darkest times."
5) "We live in a world that highlights perfection. But you're the perfect mother to your children simply by being who God created you to be – a good one."
6) "Love as powerful as your mother's leaves its own mark…To have been loved so deeply… Will give us some protection forever." — J.K. Rowling
7) "Strong mothers are not the ones that have never struggled. They are the ones that never give up despite the struggles."
8) "Being a mother takes a woman's deepest fears about herself and shows her that she is stronger than them."
9) "I'm a strong woman. Everything that's hit me in life, I've dealt with. I've cried myself to sleep, picked myself back up and wiped my tears. I've grown from things that were meant to break me. I get stronger by the day, and have a god to thank for that."
10) "Being a single mother is twice the work, twice the stress, and twice the tears, but also twice the hugs, twice the love, and twice the pride."
11) "It is not until you become a mother that your judgment slowly turns to compassion and understanding." — Erma Bombeck
12) "Strong women don't have attitudes, they have standards."
13) "It doesn't matter how old you get. Your mother's fierce love is always going to be there to hold you up."
14) "Never undermine yourself because you are 'just' a house mom." — Tracey Taylor
15) "Strong moms raise strong kids."
16) "Birth is the epicentre of women's power." — Ani Di Franco
17) "Motherhood is] the biggest gamble in the world. It is the glorious life force. It's huge and scary — it's an act of infinite optimism." — Gilda Radner
18) "Strong mothers raise strong daughters." — Jessica A. Lane
19) "Here's to strong women. May we know them. May we be them. May we raise them."
20) "To the mom who feels like you are failing. Don't doubt yourself. Right now, it feels hard, but each day you still show up, even through the exhaustion. You pour your love into your children, even though your cup feels empty. You do the best you can, even when you think you can't. And that dear mama is not failing. You are amazing."
21) "If you're a single mother, never give up. Your child is watching how you handle your challenges and that will help him or her determine how they want to live their life too."
22) "Don't pity me because I am a single mom. Respect me for having the courage to do it alone, the strength to never give up, and the love to put my child's needs before my own."
23) "Giving birth and being born brings us into the essence of creation, where the human spirit is courageous and bold and the body, a miracle of wisdom." — Harriette Hartigan
24) "Strong moms are women who never give up and always try again!"
25) "You are a doctor, a teacher, a nurse, a maid, a cook, a referee, a heroine, a provider, a defender, a protector, a true superwoman. If you're a single mom, wear your cape proudly." — Mandy Hale
26) "I believe the choice to become a mother is the choice to become one of the greatest spiritual teachers there is." — Oprah Winfrey
27) "My kids throw a lot of shade for tiny people completely dependent on my survival."
28) "The best place to cry is on a mother's arms." — Jodi Picoult
29) "Most people's mothers are the most influential person in their life. But my mother survived the camps, and she was very strong. She made me strong, but she wanted me to be strong. That's more important." — Diane von Furstenberg
30) "It takes strength to wake up every day and take care of yourself so you can be the best mom for your kids."
31) "What good mothers and fathers instinctively feel like doing for their babies is usually best after all." — Benjamin Spock.
32) "Birth takes a woman's deepest fears about herself and shows her that she is stronger than them."
33) "Did you hear? Superheroes are real. They are called single moms."
34) "Motherhood: All love begins and ends there." — Robert Browning
35) "To describe my mother would be to write about a hurricane in its perfect power. Or the climbing, falling colors of a rainbow." — Maya Angelou
36) "Successful mothers are not the ones who never struggled, they are the ones that never gave up despite their struggles."
37) "To be a good mother always takes the will of steel and heart of gold. You cannot pretend or wish yourself into being one any more than you can persuade yourself out of being human." — Mary Jane Ward
38) "Being a mother is not about what you gave up to have a child, but what you've gained from having one." — Sunny Gupta
39) "The strength of a mother is second to none. Even when she is in times of stress, when she is fighting her own demons, when she is beyond exhausted both mentally and physically nothing will stop her from finding the strength, she needs to do for her children what she needs to get done."
40) "A strong woman prays and trusts in the Lord. She knows that He is a "God of patience, comfort, hope and new beginnings."
41) "Being a mother is learning about strengths you didn't know you had, and dealing with fears you didn't know existed."
42) "Mama, you need to remember that no challenge can stop you. You are the strongest person I know and nothing can bring you down."
43) "Let your light so shine before men, so they may see your good works, and glorify your Father which is in heaven."
44) "A strong mom knows what is best for her children even if they don't understand right now. She will always make decisions with their future in mind."
45) "When you are a mother, you are never really alone in your thoughts. A mother always has to think twice, once for herself and once for her child."
46) "The only way to be the best version of yourself is by being the best mom you can be. Don't give up, and don't let anyone tell you to."
47) "Of all the haunting moments in motherhood, few rank with hearing your own words come out of your daughter's mom."
48) "A baby will make love stronger, days shorter, nights longer, bankroll smaller, home happier, clothes shabbier, the past is forgotten, and the future worth living for."
49) "My mother always taught us that if people don't agree with you, the important thing is to listen to them. But if you've listened to them carefully and you still think that you're right, then you must have the courage of your convictions." — Jane Goodall
50) "I'm not superwoman. I can't do everything but with the grace of God and my support system, I'll get it all done."
51) "It's like my kids don't even care that I stayed up all night overthinking for them."
52) "A strong woman sees every struggle as an opportunity to become stronger. She knows she is capable of anything life throws at her."
53) "The heart of a mother is a deep abyss at the bottom of which you will find forgiveness."
54) "A strong mother is someone who sees all that's possible in a world of impossible things, while still believing she can make it better for everyone – including herself."
55) "For a mother is the only person on earth who can divide her love among ten children and each child still have all her love."
Final Thoughts on Inspirational Strong Mom Quotes
Being a mom is hard work, and it's easy to feel like you're not doing enough or that you're not strong enough. But the truth is, you are incredible. You show up every day no matter what, put your kids first even when you don't have the energy, and manage to smile through it all.
We hope these motivational strong mom quotes remind you of how amazing you are and give you the strength to keep going. Thank you for being an incredible mom!