Being a single mom is not easy. In addition to the usual challenges of parenting, such as balancing work and home life, single moms also have to deal with the financial and emotional strain of being the sole provider for their families.
Even though being a single mother is twice the work, twice the stress, and twice the tears, it also brings twice the love and twice the pride. Though it can be tough, being a single mom also comes with its own set of rewards. These mothers are often more independent and resourceful than their married counterparts, and they often form stronger bonds with their children. In spite of the challenges, single parenting can be a rewarding experience.
How Do I Motivate a Single Mom?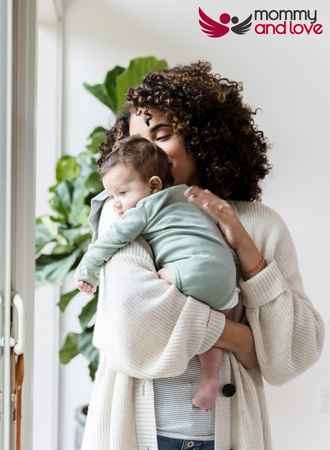 As a single mom, you have one of the most important jobs in the world. You are responsible for raising a happy, healthy and well-adjusted child while also managing a household and career. It is no wonder that single moms often feel overwhelmed and stressed. However, there are ways to find motivation when times are tough.
One single mom quote that is particularly inspirational is from Maya Angelou: "You may not control all the events that happen to you, but you can decide not to be reduced by them." This quote reminds single moms that they are strong and capable women who can overcome any challenge.
When you feel like giving up, remember this quote and keep fighting for your dreams. single moms are amazing! They can do anything they set their minds to! Thanks to single mothers everywhere!
How Do You Honor a Single Mother?
There are many ways to honor a single mother. One way is to simply take the time to listen to her story and show her appreciation for all she has done. Another way is to help out with practical tasks like childcare, grocery shopping, or housework.
But perhaps the best way to honor a single mother is to simply tell her how much she is loved and appreciated. Single mothers often put their own needs last, and they deserve to know that they are cherished.
A small act of kindness can go a long way in showing a single mother how much she is valued. So take the time today to reach out and honor the single moms in your life. They deserve it!
And if you are out of ideas, here's our collection of single mom quotes that includes uplifting single mom quotes and proud single mom quotes.
Our Favorite Single Mom Quotes
Yvonne Kaloki
"Just because I am a single mother doesn't mean I cannot be a success."
Mandy Hale
"She has to have four arms, four legs, four eyes, two hearts, and double the love. There is nothing single about a single mom."
Christina Milian
"I want to show the example that you can be a single mother and work and handle a lot of other things at the same time."
Kenny Conley
"Being raised by a single mother, I learned to appreciate and value independent women." –
J.K. Rowling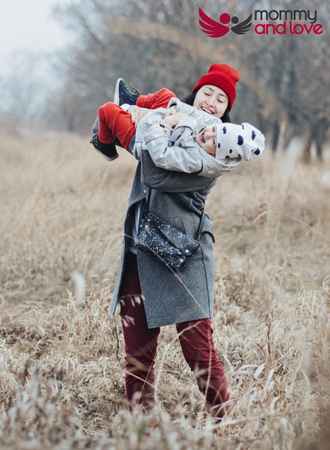 "I would say to any single parent currently feeling the weight of stereotype or stigmatization that I am prouder of my years as a single mother than of any other part of my life."
Paula Miranda
"Remember that a single mom is just like any other mom and that our number one priority is till our kids. Any parent does whatever it takes for their kids and a single mother is no different."
Charisma Carpenter
"I am a single mom and I'm the breadwinner and I have to work and I have to do these things and that's just the way it is. I don't think my son even knows any different."
Encouraging and Uplifting Single Mom Quotes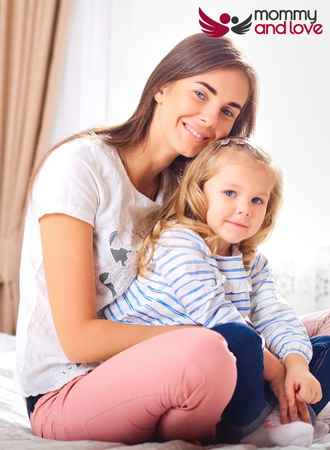 Here's our list of inspirational single mom quotes:
1) "I was once a single mother, with very few resources, so I have a special place in my heart for women in difficult situations." — Linda Lael Miller
2) "A single mom tries when things are hard. She never gives up. She believes in her family, even when things are tough. She knows that above all things, a mother's love is more than enough." — Deniece Williams
3) "Being a single mum is twice the work, twice the stress and twice the tears but also twice the hugs, twice the love and twice the pride." — Anonymous
4) "I didn't plan on being a single mom, but you have to deal with the cards you are dealt the best way you can." — Tichina Arnold
5) "I value so many people who have to work full time, definitely single mothers. Their work is the hardest work. I applaud it so much." — Molly Sims
6) "Being a working mother and a working single parent instills in you a sense of determination." — Felicity Jones
7) "Being a single parent is not a life full of struggles, but a journey for the strong." — Meg Lowrey
8) "The strength of my mother is something I didn't pay attention to for so long. Here she was, this single mom, who was part of the Great Migration, who was part of a Jim Crow south, who said, 'I'm getting my kids out of here. I'm creating opportunities for these young people by any means necessary." — Jacqueline Woodson
9) "I'm a hustler. I'm a single mom, so whatever I've gotta do, I gotta do." — Sherri Shepard
"The best gift a parent can give children is time … Single moms need to know it's okay to have a little 'me' time." — Denise Richards
10) "I can't tell you how much I respect all the single parents out there doing it solo" — Jennie Finch
11) "Mothers – especially single mothers – are heroic in their efforts to raise our nation's children, but men must also take responsibility for their children and recognize the impact they have on their families' well-being." — Evan Bayh
12) "The most difficult part of dating as a single parent is deciding how much risk your own child's heart is worth." — Daniel Pearce
13) "As a single mum you'll discover inner strengths and capabilities you never knew you had." —Emma-Louise Smith
14) "I don't think you necessarily have to be part of a traditional nuclear family to be a good mother." — Mary Louise Parker
15) "What is free time? I'm a single mother. My free moments are filled with loving my little girl." — Roma Downey
16) "You are never 'just' a mom. You are everything your child can need in life, and more." —Unknown
17) "Sometimes the strength of motherhood is greater than natural laws." — Barbara Kingsolver
18) "As long as we are giving our kids the best life we can… I don't see anything to be ashamed of." — Sarah Rachel
19) "Better a loving single-parent family than a 'conventional' family where the parents hate each other and the father is a demagogue." — Moby
20) "Single motherhood is an amazing thing; it's a blessing." — Kelly Cutrone
21) "There's no way to be a perfect mother and a million ways to be a good one." — Jill Churchill
22) "In the end, I'm the only one who can give my children a happy mother who loves life." — Janene Wolsey Baadsgard
23) "Respect to all mums doing double duty because of men failing to do their part as dads." — John Mark Green
24) "My mom has always been a huge inspiration. She was a single mom raising two kids in New York. Now that is full-on all the time." — Kim Raver
25) "I decided instead of being embarrassed of my failed marriage and ashamed of being a single mother, I was going to OWN it. Being the best mother you can be and giving your kids the BEST life possible has nothing to do with your relationship status and you don't have to be happily married to have a 'picture-perfect family'." — Amanda Stanton
26) "I think it's really important for every mother to find their own way." — Solange Knowles
27) "There will be so many times you feel like you failed. But in the eyes, ears, and mind of your child, you are a SUPER MOM." — Stephanie Precourt
28) "Did you hear? Superheroes are real. They are called single moms." — Anonymous
29) "I'm not really single. I mean I am, BUT I HAVE A SON. Being a single mother is different from being a single woman." — Kate Hudson
30) "Being a single mom lets you discover inner strengths and capabilities you never knew you had." — Unknown
31) "Only mothers can think of the future because they give birth to it in their children." — Maxim Gorky
32) "The emotions, responsibilities – and the pain – of motherhood are unique to each of us with children. Ask any woman, and she will have her own story to tell." — Fiona Barton
33) "It's not single parenthood in and of itself. It's more about how people parent." — Sophie Zadeh
34) "There are many that will be jealous of your independence and your strength, but when someone compliments you on what a wonderful job you are doing, accept it with an open heart. You truly deserve all the appreciation, so take it with the best of smiles." — Anonymous
35) "Being a single parent made me stronger than ever before." — Anonymous
36) "If you want to stand with me as a single mom – and I know so many of my friends and colleagues do – please don't appropriate my burden as a way to validate your own. To suggest that you are single-parenting when you are simply solo for the weekend devalues what real single mothers do." — Rachel Simmons
37) "Gone are the days when you would sit and wait for your knight in shining armor. Be brave, be independent and believe that you can do it, and you can do a better job." — Unknown
38) "Because your child is your first priority, you're more selective, so in order to let someone into that world, they have to be really special." — Helena Christensen
39) "I have so much respect for the single parents out there doing it solo." — Unknown
40) "I have a great career, and I have my daughter. So what I don't have is not as important to me as what I do have." — Padma Lakshmi
41) "I didn't set out to be a single mom. I set out to be the best mom I could be…And that hasn't changed." — Anonymous
42) "I see you there mama, trying your best. I see you showing up each day, even though you feel exhausted. I see you making tough choices for your family even when you're not sure if they are right. I see you working tirelessly, even when it seems never-ending. I see you doing an amazing job, even though you doubt yourself. I see you mama, and you are more than enough." — Unknown
43) "When you're a single parent, you're often lonely yet seldom alone. There is no backup… It is mothering without a net." — Amy Dickinson
44) "I was told I couldn't have children, so every day I am kissing the sky with happiness about it." — Padma Lakshmi
45) "Motherhood matters. More than having the perfect house, the perfect body, the perfect planning schedule, the perfect kids, the perfect anything. You are a game-changer. A life changer. You are their mother." — Anonymous
46) "I know how to do anything, I'm a mom." — Rosanne Barr
47) "You make it work. You keep getting out of bed. Sometimes it's just because you know there's a cup of coffee downstairs." — Michelle Williams
48) "I hope telling the story of how I went from being a single mom to serving in the Texas State Senate to running for governor will remind others that with the right leadership in government, where you start has nothing to do with how far you go." — Wendy Davis
49) "I've been a single parent for a long time. It reminds me of being a waitress. As you walk back to the kitchen, requests come at you from all sides. You're doing the job of two – you have to be highly organised." — Cherie Lunghi
50) "Whenever you feel discouraged, just remember, you are the center of the universe to the tiny humans you made from scratch. You're kind of a big deal." — Unknown
51) "A mother is clothed with strength and dignity, laughs without fear of the future. When she speaks her words are wise and she gives instructions with kindness." — Proverbs
52) The only man in my life is my son, and it's probably going to stay this way for a while… I go to bed wearing a very baggy one-piece cheetah suit, just because it makes my son laugh. My sexy lingerie has been locked in a drawer for a while!" — Sandra Bullock
53) "Each child is biologically required to have a mother. Fatherhood is a well-regarded theory, but motherhood is a fact." – PJ O'Rourke
54) "If you are a single parent, make friends with others in similar situations and develop friendships with married couples. Counsel with your priesthood leaders. Let them know of your needs and wants. Single parenthood is understood by the Lord." — Ezra Taft Benson
55) "The truth is, every son raised by a single mom is pretty much born married." — Chuck Palahniuk
56) "Make a positive difference in your children's lives. Act and speak about your co-parent with respect and integrity." — Allison Pescosolido
57) "Why is it braver to be a single mother versus being with a partner? Being a couple and having a child could be more challenging because there might be conflict if the male partner cannot understand the extreme attachment a woman feels when she has a child." — Monica Cruz
58) "Children don't understand when things aren't given. The single parent struggling to provide; how they sacrifice themselves, by sweeping their dreams and goals under the table, just to bring bread and beans on the table." — Anthony Liccione
59) "You are doing what is best for you and your children. You can't ever be faulted for that. Hang in there." — Skoy Chicago
60) "You don't take a class; you're thrown into motherhood and learn from experience." — Jennie Finch
Conclusion on Inspirational Single Mom Quotes
Being a single mom is hard, but it's also one of the most rewarding experiences out there. We hope these heartening single mom quotes have inspired you on your toughest days and that you continue to be proud of all that you accomplish as a single mom. Thank you for being an amazing role model for all of us!