Siblings are one of the most cherished relationships in life. They can be best friends, closest confidants, or worst enemies, and often share a unique bond that lasts a lifetime. Celebrate your siblings with these inspiring quotes about brotherhood and sisterhood.
Whether you're close to your siblings or estranged from them, these quotes will remind you of the importance of family. Brothers and sisters are special – never forget it!
How to Show Your Appreciation and Celebrate Your Bond With Your Siblings?
We all have a special bond with our siblings. They are the people we grew up with, and they know us better than anyone else. They also happen to be some of the most important people in our lives. So, how can you show your appreciation for your siblings and celebrate your bond?
First, take the time to tell them how much you appreciate them. A phone call or handwritten letter can go a long way and is perfectly normal. You can also show your appreciation and sibling love by spending time with them and doing things together that you both enjoy.
Another great way to show your appreciation is to support them in their endeavors, whether it's cheering them on from the sidelines or offering helpful advice.
Finally, don't forget to let them know how much you love them. A simple "I love you" can mean the world to a sibling, especially when it comes from the heart.
By taking the time to show your appreciation and sibling love, you can strengthen your bond and special relationship with your siblings and create lasting memories together.
Here are our collections of inspirational and funny sibling quotes for National Sibling Day:
Best Quotes About Sibling Relationships
Erica E. Goode
"Sibling relationships outlast marriages, survive the death of parents, resurface after quarrels that would sink any friendship. They flourish in a thousand incarnations of closeness and distance, warmth, loyalty and distrust."
Clara Ortega
"To the outside world, we all grow old. But not to brothers and sisters. We know each other as we always were. We know each other's hearts. We share private family jokes. We remember family feuds and secrets, family griefs and joys. We live outside a touch of time."
Byron Pulsifer
"Siblings-the definition that comprises love, strife, competition and forever friends."
Maya Angelou
"I don't believe an accident of birth makes people sisters or brothers. It makes them siblings, gives them mutuality of parentage. Sisterhood and brotherhood is a condition people have to work at."
Jane Austen
"Children of the same family, the same blood, with the same first associations and habits, have some means of enjoyment in their power, which no subsequent connections can supply."
Jandy Nelson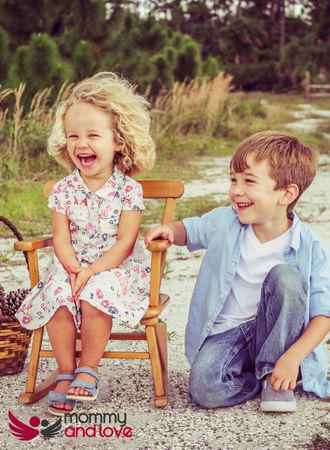 "I do find the sibling connection endlessly fascinating, as I do all family dynamics. I like how siblings seem to create their own parentless mini-civilization within a family, one that has its own laws, myths, language, humor, its own loyalties and treacheries."
Marian Sandmaier
"A sibling may be the keeper of one's identity, the only person with the keys to one's unfettered, more fundamental self."
Jeffrey Kluger
"Your parents leave you too soon and your kids and spouse come along late, but your siblings know you when you are in your most inchoate form."
Betsy Cohen
"Your siblings are the only people in the world who know what it's like to have been brought up the way you were."
David Hyde Pierce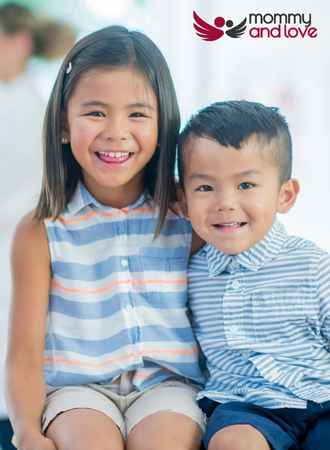 "I don't remember any sibling rivalry growing up, because by the time I was really conscious, Tom was going away to college. My relationship with him, which is a very close one, really developed in more recent years."
Suzie Huitt
"Brother and sister, together as friends, ready to face whatever life sends. Joy and laughter or tears and strife, holding hands tightly as we dance through life."
Inspirational Sibling Quotes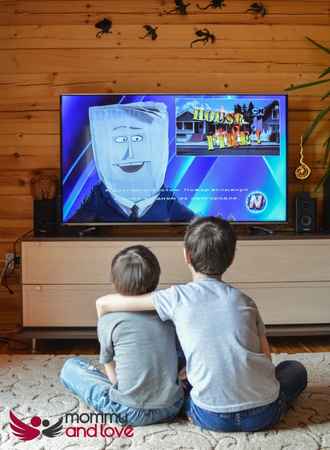 Just because siblings share the same parents, it doesn't mean they have to share everything. In fact, it's often the things that siblings don't share that make them so special to each other.
As these sibling quotes show, brothers and sisters can be the best of friends, even when they don't always see eye to eye. Whether it's teasing each other mercilessly or coming to each other's defense, siblings have a bond that is unlike any other.
So if you're looking for a little inspiration, read on for some of the best sibling quotes around. From funny sayings to heartwarming messages, these quotes capture the unique and wonderful relationship between brothers and sisters.
Whether you're looking for inspirational quotes for National Sibling Day or something heartfelt to show your love and appreciation for your siblings, we've got you covered.
1) "Brothers and sisters, together as friends, ready to face whatever life sends."
2) "Siblings: children of the same parents, each of whom is perfectly normal until they get together." — Sam Levenson
3) "Half the time when brothers wrestle, it's just an excuse to hug each other." — James Patterson
4) "A sibling represents a person's past, present, and future." — John Corey Whaley
5) "If you don't understand how a woman could both love her sister dearly and want to wring her neck at the same time, then you were probably an only child." — Linda Sunshine
6) "What strange creatures brothers are!" — Jane Austen
7) "As siblings, you may be as different as the sun and the moon, but the same blood flows through you. Your bond is forever."
8) "Our brothers and sisters are there with us from the dawn of our personal stories to the inevitable dusk." — Susan Scarf Merrell
9) "A sister is both your mirror — and your opposite." — Elizabeth Fishel
10) "The best sibling you can have is a brother or sister who pushes you to 10x levels of success!" — Grant Cardone
11) "If you have a brother or sister, tell them you love them every day-that's the most beautiful thing. I told my sister how much I loved her every day. That's the only reason I'm OK right now." — Amaury Nolasco
12) "I think people that have a brother or sister don't realize how lucky they are. Sure, they fight a lot, but to know that there's always somebody there, somebody that's family." — Trey Parker
13) "You will never know and love another human being for as long as you know and love your brother or sister."
14) "What greater gift than sibling bond?"
15) "There is nothing quite like a sibling bond. One minute you are fighting and the next you are trying to help and protect them."
16) "My siblings are my best friends." — America Ferrera
17) "Having a sister is like having a best friend you can't get rid of. You know whatever you do, they'll still be there." — Amy Li
18) "A sibling is a best friend to grow old with."
19) "I see a brother and sister, sitting over there together, fighting over a toy, they just can't seem to see, their love shining through, with every smile that they bring." — Valerie Dupont
20) "You don't choose your family. They are God's gift to you, as you are to them." — Desmond Tutu
21) "Nothing compares to sibling love. There is no friend like a sister, in calm or stormy weather; To cheer one on the tedious way, to fetch one if one goes astray, to lift one if one totters down, to strengthen whilst pursues the goal."
22) "Not only had my brother disappeared, but―and bear with me here―a part of my very being had gone with him. Stories about us could, from them on, be told from only one perspective. Memories could be told but not shared." — John Corey Whaley
23) "Being brother and sister means being there for each other."
24) "My elder brother won't die, and my younger brothers seem never to do anything else." — Oscar Wilde
25) "Siblings are the people we practice on, the people who teach us about fairness and cooperation and kindness and caring – quite often the hard way." — Pamela Dugdale
26) "When sisters stand shoulder to shoulder, who stands a chance against us?" — Pam Brown
27) "A sibling may be the sole keeper of one's core identity, the only person with the keys to one's unfettered, more fundamental self." — Marian Sandmaier
28) "Our siblings. They resemble us just enough to make all their differences confusing, and no matter what we choose to make of this, we are cast in relation to them our whole lives long." — Susan Scarf Merrell
29) "That is, the full impact of our brother's or sister's death begins to seep into our consciousness at precisely the same time when others might expect us to be feeling better." — T.J. Wray
30) "In many sibling relationships, the rate of conflict can be high, but the fun times in the backyard and the basement more than balance it out." — Po Bronson and Ashley Merryman
31) "I grew up with an older brother, and the bond between siblings is unlike anything else, and it can be a real journey to accept what that bond is once you both mature into it. Because it's not always what you want. It's not always what you expect. It's not always what you imagined or hoped. But it's one of the most important things in the world." — Ben Schnetzer
32) "As siblings we were inextricably bound, even though our connections were loose and frayed. And each time we met, we discovered to our surprise and dismay how quickly the intensity of childhood feelings reappeared– No matter how old we got or how oft." — Jane Mersky Leder
33) "The highlight of my childhood was making my brother laugh so hard that food came out his nose."— Garrison
34) "You may be as different as the sun and the moon, but the same blood flows through both your hearts. You need her, as she needs you." — George R.R. Martin
35) "The power of a sibling who knows everything about you, who knows the family you grew up in, who carries half your genes – there's nothing quite like that." — Jeffrey Kluger
36) "Once a brother, always a brother, no matter the distance, no matter the difference and no matter the issue." — Byron Pulsifer
37) "If you want to know how your girl will treat you after marriage, just listen to her talking to her little brother." — Sam Levenson
38) "Brothers and sisters separated by distance joined by love." — Chuck Danes
39) "What causes sibling rivalry? Having more than one kid." — Tim Allen
40) "Siblings are a volume of childhood memories; a nostalgia that cannot be easily deleted." — Vincent Okay Nwachukwu
41) "In some ways, siblings, and especially sisters, are more influential in your childhood than your parents." — Deborah Tannen
42) "Brothers and sisters are each other's superheroes with super-healing powers; consider yourself lucky to have them."
43) "A family is a circle of love, not broken by a loss, but made stronger by the memories. We are forever blessed that God connected us to you."
44) "Siblings don't need words to understand each other. They have perfected their own secret language of smiles, sniffs, sighs, gasps, winks, and eye rolls."
45) "Siblings often become good friends, and because they know each other so well, they can provide each other a deep sense of comfort." — Laura Markham
46) "Siblings are branches of a tree some stay close some go in different directions they fruit, grow bigger till they die and fall." — The Omani Shed
47) "They say that no matter how old you become when you are with your siblings, you revert back to childhood." — Karen White
48) "There is a little boy inside the man who is my brother… Oh, how I hated that little boy. And how I love him too." — Anna Quindlen
49) "If you want to do really important things in life and big things in life, you can't do anything by yourself. And your best teams are your friends and your siblings." — Deepak Chopra
50) "We hang out, we help one another, we tell one another our worst fears and biggest secrets, and then just like real sisters, we listen and don't judge." — Adriana Trigiani
51) "Pay attention to yourselves! If your brother sins, rebuke him, and if he repents, forgive him, and if he sins against you seven times in the day, and turns to you seven times, saying, 'I repent,' you must forgive him."
52) "Be nice to your siblings — they're your best link to your past and the most likely to stay with you in the future." — Baz Lurhmann
53) "Hand in hand, we overcome all the obstacles and help each other in fulfilling dreams. Siblings stand shoulder to shoulder so that nobody can come against us. "
54) "Sisters and brothers are the truest, purest forms of love, family and friendship, knowing when to hold you and when to challenge you, but always being a part of you." — Carol Ann Albright Eastman
55) "Siblings fight, pull each other's hair, steal stuff, and accuse each other indiscriminately. But siblings also know the undeniable fact that they are of the same blood, share the same origins, and are family." — Vera Nazarian
56) "Blessed is the servant who loves his brother as much when he is sick and useless as when he is well and can be of service to him. And blessed is he who loves his brother as well when he is a far off as when he is by his side, and who would say nothing behind his back he might not, in love, say before his face." — St. Francis of Assisi
57) "Whatever you do they will love you; even if they don't love you they are connected to you till you die. You can be boring and tedious with sisters, whereas you have to put on a good face with friends." — Deborah Moggach
58) "My sister and I are so close that we finish each other's sentences and often wonder whose memories belong to whom." — Shannon Celebi
59) "Being pretty on the inside means you don't hit your brother and you eat all your peas – that's what my grandma taught me." — Lord Chesterfield
60) "Power, that's one thing, but the love of family and of siblings is more important, is more powerful than any other power – at least earthly power, at least earthly power." — Sander Levin
Final Thoughts on Quotes About Siblings
As we come to the end of this post, we hope that our siblings' quotes have reminded you of what a sibling represents and how truly special siblings are. They can be our harshest critics and our biggest supporters all at the same time.
We think these quotes about siblings perfectly capture those relationships. And if you're lucky enough to still have your sibling around, take a moment today to tell them how much they mean to you.