The Christmas season is a time for family and friends. It's a time to come together and celebrate all that we are thankful for. This year, why not start your celebration by sharing some of these beautiful Merry Christmas Family Quotes? After all, Christmas is the time for gift-giving of families united. Holiday greetings and quotes will fill your heart with warmth and joy!
Best Christmas Family Quotes
Here are our favorite family Christmas quotes:
Malaika Arora Khan
"For me, the spirit of Christmas means being happy and giving freely. It's a tradition for all the kids in the family to help mom decorate the tree. Christmas is all about family, eating, drinking, and making merry."
Harlan Miller
"I wish we could put up some of the Christmas spirit in jars and open a jar of it every month."
Burton Hills
"The best of all gifts around any Christmas tree: the presence of a happy family all wrapped up in each other. "
Norman Vincent Peale
"Christmas is the season of joy, of holiday greetings exchanged, of gift-giving, and of families united."
J.C. Penney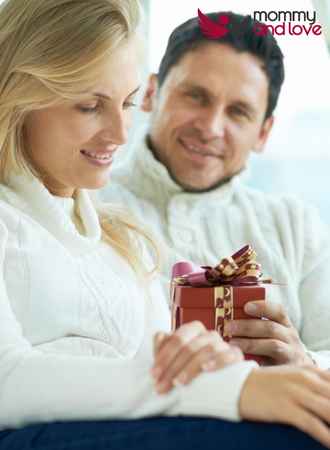 "Christmas is not just a time for festivity and merry-making. It is more than that. It is a time for the contemplation of eternal things. The Christmas spirit is a spirit of giving and forgiving."
Charles Dickens
"Time was with most of us, when Christmas Day, encircling all our limited world like a magic ring, left nothing out for us to miss or seek; bound together all our home enjoyments, affections, and hopes; grouped everything and everyone round the Christ. "
Robert Louis Stevenson
"May the Christmas morning make us happy to be Thy children, and the Christmas evening bring us to our beds with grateful thoughts, forgiving and forgiven, for Jesus' sake. Amen."
Ruth Carter Stapleton
"Christmas is most truly Christmas when we celebrate it by giving the light of love to those who need it most."
John McLeod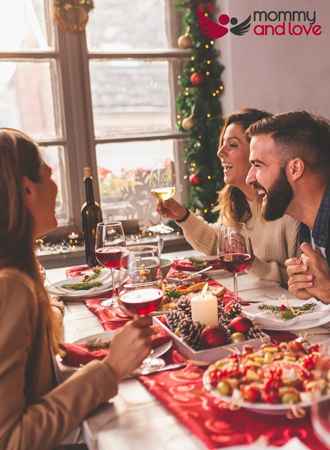 "December days — as Christmas time draws near; brings family warmth, and friendship's joyful cheer, from memory's store so many days to bless and cherish so in quiet thankfulness."
Hamilton Wright Mabie
"Blessed is the season which engages the whole world in a conspiracy of love!"
Heartwarming Christmas Family Quotes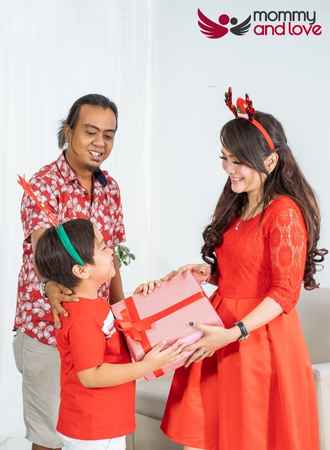 You can use these quotes as captions for your family Christmas pictures on social media or for your annual Holiday greeting cards.
Here's a collection of Christmas quotes for family as well as Christmas family sayings:
1) "The best present on Christmas is spending some good time with family realizing the importance of love, sharing things that give you real joy. Christmas is the time to enjoy so have fun with your family Merry Christmas and a Happy new year!"
2) "Santa Claus has the right idea. Visit people once a year." — Victor Borge
3) "There are three stages of man: he believes in Santa Claus; he does not believe in Santa Claus; he is Santa Claus." — Bob Phillips
4) "It's not what is under the Christmas tree that matters, it is my family and loved ones gathered around it that counts."
5) "One of the most glorious messes in the world is the mess created in the living room on Christmas day. Don't clean it up too quickly." — Andy Rooney
6) "Christmas time is cherished family time. A sacred family time."
7) "I don't want Christmas season to end, because it's the only time I can legitimately indulge in on particular addiction: glitter" — Eloisa James
8) "The best gift that one could wish for underneath the Christmas tree, is the presence of a happy family all wrapped up in each other."
9) "This year, I may celebrate Christmas away from my family. I am hopeful next year will be a safer year for me to embrace them in time for Christmas season."
10) "The only mess in my house I find glorious, is the mess created in the living room on Christmas day."
11) "Gifts of time and love are surely the basic ingredients of a truly merry Christmas."
12) "The house grows warmer when my family arrives on Christmas day."
13) "Yes it is Christmas every time you smile at your brother and offer him your hand." — Mother Teresa
14) "A good old country Christmas that's what it's gonna be. With all the family gathered round our pretty Christmas tree. We'll open up our presents Christmas Eve about midnight. We'll have a good old country Christmas alright."
15) "Probably the reason we all go so haywire at Christmas time with the endless unrestrained and often silly buying of gifts is that we don't quite know how to put our love into words." — Harlan Miller
16) "I send my thoughts afar, and let them paint your Christmas Day at home." — Edward Rowland Sill
17) "No one in my family is a Christmas mouse, we're all big cats purring underneath the Christmas tree."
18) "My ideal Christmas Eve is sitting by the fireside with my family, sipping hot chocolate, gazing at the Christmas tree, and feeling the love."
19) "Peace on earth will come to stay when we live Christmas every day." — Helen Steiner Rice
20) "One of my favorite things is going with my family to pick out our Christmas tree."
21) "We wish you a very merry Christmas and meaningful holiday season. We know that this past year has been very difficult for you, and we pray that the coming year brings more certain times for your family. All our love and prayers for you and your family."
22) "Mankind is a great, an immense family. This is proved by what we feel in our hearts at Christmas." — Pope John XXIII
23) "Happy, happy Christmas, that can win us back to the delusions of our childhood days, recall to the old man the pleasures of his youth, and transport the traveler back to his own fireside and quiet home!" — Charles Dickens
24) "The Christmas cheer is real in our family."
25) "Beyond the gifts and merry-making with friends and families, may we listen to the real meaning of Christmas, God's only son was born for our freedom. Happy Christmas!"
26) "At Christmas, everyone takes time to slow the pace, appreciate the lives of family and friends, and be grateful for every blessing bestowed upon us. May your Christmas be filled with peace and happiness."
27) "Christmas is a time to slow the pace, appreciate the love of family and friends, and express our gratefulness for every blessing bestowed upon us. May your Christmas be filled with goodwill."
28) "Christmas with family is the best thing a person can hope for, but despite the distance and time, we will remain loved this holiday season."
29) "What is a better way to brighten someone's day this holiday season than with a simple Merry Christmas greeting from the heart."
30) "Christmas brings family and friends together. It helps us to appreciate the love in our lives that we often take for granted. May the true meaning of the holiday season fill your heart and home with many blessings."
31) "For centuries men have kept an appointment with Christmas. Christmas means fellowship, feasting, giving and receiving, a time of good cheer, home." — W. J. Tucker
32) "If you don't like singing Christmas carols, baking cookies, and watching Christmas movies, don't visit my family."
33) "Christmas dinner isn't ready until the entire family arrives."
34) "All year, I look forward to my family Christmas celebration."
35) "Christmas is a day of meaning and traditions, a special day spent in the warm circle of family and friends." — Margaret Thatcher
36) "May the true Christmas spirit shine in your heart and light your path. Heartwarming Christmas wishes!"
37) "Christmas presents are nice, but being with family is the best gift of all."
38) "The merry family gatherings. The old, the very young; The strangely lovely way they. Harmonize in carols sung. For Christmas is tradition time–traditions that recall. The precious memories down the years. The sameness of them all." — Helen Lowrie Marshall
39) "Snowflakes, gingerbread houses, Christmas trees, hot chocolate, and roaring fireside laughter with my family is what Christmas means to me."
40) "Christmas is a holiday that we celebrate not as individuals nor as a nation, but as a human family." — Ronald Reagan
41) "As friends and family gather around the tree, with gifts wrapped in bows, and lights ever so sparkly, may we remember the true meaning of today, God's love He sent us on this special day. Have a blessed Christmas!"
42) "Christmas memories with family sustain me until the next Christmas."
43) "I will honor Christmas in my heart, and try to keep it all the year." — Charles Dickens, A Christmas Carol
44) "Since my family is so big, we have to super-size our Christmas celebrations."
45) "May the spirit of Christmas bring you and your family hope, love, and happiness. Merry Christmas."
46) "My Christmas wish would be to have an entire week off. To spend it with my family and just curl up and watch Christmas movies when it's snowing outside." — David Hasselhoff
47) "God's gift to us is the most precious and greatest of them all. This Christmas may you truly experience the grace He has bestowed upon us. Have a blessed Christmas!"
48) "Christmas waves a magic wand over the world, and behold, everything is softer and more beautiful." — Norman Vincent Peale
49) "So glad we're family…and so grateful for all the great Christmas memories we share."
50) "May the Christmas spirit fill your family with joy, your heart with love, and your life with laughter."
51) "Christmas gift suggestions: to your enemy, forgiveness. To an opponent, tolerance. To a friend, your heart. To a customer, service. To all, charity. To every child, a good example. To yourself, respect." — Oren Arnold
52) "Christmas isn't about candy canes, or twinkling Christmas lights, it's about the hearts that we touch, and the care that we show."
53) "My family loves Christmas; it's the one thing we can all agree on."
54) "My idea of Christmas, whether old-fashioned or modern, is very simple: loving others. Come to think of it, why do we have to wait for Christmas to do that?" — Bob Hope
55) "At Christmas, play and make good cheer, for Christmas comes but once a year." — Thomas Tusser
56) "Off to one side sits a group of shepherds. They sit silently on the floor, perhaps perplexed, perhaps in awe, no doubt in amazement. Their night watch had been interrupted by an explosion of light from heaven and a symphony of angels. God goes to those who have time to hear him–and so on this cloudless night he went to simple shepherds." — Max Lucado
57) "Sending Christmas cards is a good way to let your friends and family know that you think they're worth the price of a stamp." — Melanie White
58) "The best Christmas present I got from my husband was a week to do whatever I wanted." — Olivia Haigh Williams
59) "Love is what's in the room with you at Christmas if you stop opening presents and listen."
60) "Christmas is all about love, family and children. It doesn't matter what we eat or what presents we get as long as the holidays are spent with loved ones. Happy happy happy Christmas."
61) "I sometimes think we expect too much of Christmas Day. We try to crowd into it the long arrears of kindliness and humanity of the whole year. As for me, I like to take my Christmas a little at a time, all through the year. And thus I drift along into the holidays – let them overtake me unexpectedly – waking up some fine morning and suddenly saying to myself: 'Why, this is Christmas Day!'" — David Grayson
62) "Christmas will always be as long as we stand heart to heart and hand in hand." — Dr. Seuss
63) "Christmas is not about the lights, not about the presents, not about the food, but about being there for others, being a friend, loving someone whether they are family or not."
64) "From home to home, and heart to heart, from one place to another. The warmth and joy of Christmas, brings us closer to each other."
65) "You don't appreciate how much Christmas means with your family until you spend a Christmas without them."
66) "A lovely thing about Christmas is that it's compulsory, like a thunderstorm, and we all go through it together."
67) "Families and friends who are brought together by Christmas are the ones who stand strong whatever the upcoming years bring them."
68) "The best present on Christmas is spending some good time with family realizing the importance of love sharing things that give you real joy Christmas is the time to enjoy so have fun with your family Merry Christmas and a Happy new year!"
69) "Whether you are gathered around the Christmas tree or not, spending time with your family on Christmas is the best gift you could get this year."
70) "If I could bottle my family's love at Christmas, I'd open it every day to refill my soul with warmth and happiness."
Final Thoughts on Christmas Quotes About Family
Spending Christmas with family is the best present. After all, Christmas is a time to come together and celebrate with our loved ones. We hope that you were able to find the perfect family Merry Christmas wishes and humorous Christmas family quotes. May your family be blessed with good health, happiness, and all the love in the world this holiday season.