It's hard to put into words just how much we love our kids. They are a constant source of happiness and joy in our lives, and we can't imagine life without them.
As parents, we cherish every moment with our children, and we're constantly inspired by their innocence, sweetness, and resilience.
In honor of all the amazing things that kids bring to our lives or just an everyday reminder of how much we love them, here are some touching quotes about children that will fill your heart with warmth and love.
Our Favorite Heartfelt I Love My Children Quotes
Here's a list of our favorite heartwarming quotes about a parent's love for their children:
Marion C. Garretty
"Mother love is the fuel that enables a normal human being to do the impossible."
Pamela Leo
"Children need at least one person in their life that thinks the sun rises and sets on them, who delights in their existence, and loves them unconditionally."
Shel Silverstein
"And she loved a little boy very much, even more than she loved herself."
Robert Brault
"A parent's love is whole no matter how many times divided."
Agatha Christie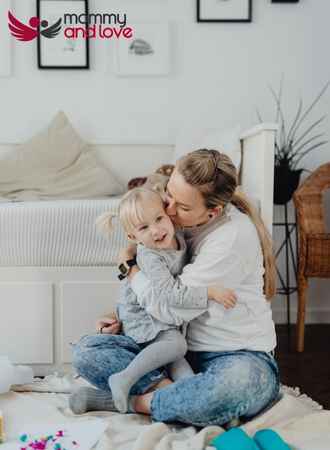 "A mother's love for her child is like nothing else in the world."
Maureen Hawkins
"Before you were conceived I wanted you. Before you were born I loved you. Before you were an hour I would die for you. This is the miracle of a mother's love."
Gary Kemp
"I love my children unconditionally."
Medgar Evers
"Freedom has never been free. I love my children and I love my wife with all my heart. And I would die, die gladly, if that would make a better life for them."
Uma Thurman
"Before I had my child, I thought I knew all the boundaries of myself, that I understood the limits of my heart. It's extraordinary to have all those limits thrown out, to realize your love is inexhaustible."
Roald Dahl
"It's a funny thing about mothers and fathers. Even when their own child is the most disgusting little blister you could ever imagine, they still think that he or she is wonderful."
Regina King
"You don't know what unconditional love is. You may say you do, but if you don't have a child, you don't know what that is. But when you experience it, it is the most fulfilling ever."
Elizabeth Stone
"Making the decision to have a child – it is momentous. It is to decide forever to have your heart go walking outside your body."
Nadia Boulanger
"Loving a child doesn't mean giving in to all his whims; to love him is to bring out the best in him, to teach him to love what is difficult."
Isabel Allende
"Accept the children the way we accept trees with gratitude, because they are a blessing, but do not have expectations or desires. You don't expect trees to change, you love them as they are."
Mary Mason
"A baby is something you carry inside you for nine months, in your arms for three years, and in your heart until the day you die."
Barbara Bush
"You have to love your children unselfishly. That is hard. But it is the only way."
Boghos L. Artinian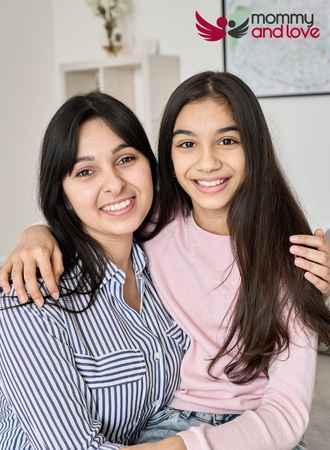 "My feeling of responsibility for the safety and well-being of my children is so strong, that should an asteroid threaten to wipe out all life on earth, I would still hold myself responsible for their fate."
Toni Morrison
"My children are delightful people whom I would love even if they weren't my children."
Mitch Albom
"When you look into your mother's eyes, you know that is the purest love you can find on this earth."
Polly Berrien Berends
The gain is not the having of children; it is the discovery of love and how to be loving.
Additional Quotes About Loving Children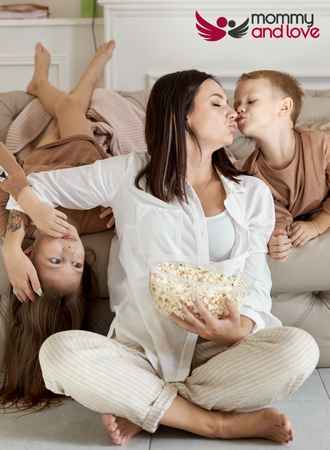 Here's an additional list of parents' love for a child quotes and I love my children sayings:
1) "I love my children beyond all reason. They're my joy, even when they're wild with kid energy." — Christopher Meloni
2) "You may be a man to everyone else, but you're still a little boy to me."
3) "A mother's love is patient and forgiving when all others are forsaking; it never fails or falters, even though the heart is breaking." — Helen Steiner Rice
4) "I've never loved anybody the way I love my children." — Katey Sagal
5) "I love my children. They each have a piece of my heart."
6) "No one prepared me for just how much love I would have for my child."
7) "I love all my children, but some of them I don't like." — Lillian Gordy Carter
8) "What it's like to be a parent: It's one of the hardest things you'll ever do but in exchange, it teaches you the meaning of unconditional love." — Nicholas Sparks
9) "A baby will make your days shorter, love stronger, bankroll smaller, clothes shabbier, home happier, the past forgotten, and the future worth living for."
10) "My greatest wish is that my kids always know how much I love them, and that they walk through the rest of their life knowing I'll always be there for them anyway I can."
11) "When your days are hard, when your luck seems to fail and when your friends turn against you, know that we are just a phone call away."
12) "The greatest gift a parent can give a child is self-confidence." — Stewart Stafford
13) "If I could give my child three things, it would be the confidence to always know their self-worth, the strength to follow their dreams, and the ability to know how truly, deeply loved they are."
14) "Telling my babies how much I love them is not simply a habit. It is a constant reminder to let them know that they are the best thing to have ever happened to me."
15) "I love my children! They are the reason I laugh, smile and want to get up every morning."
16) "Parents love for their children is the most wonderful thing in the world"
17) "I love my children. They are the greatest thing that ever happened to me."
18) "We never know the love of a parent till we become parents ourselves." — Henry Ward Beecher
19) "I love my children very much. They allow me to be late to every event without having to take the blame."
20) "I'd walk through fire for my daughter. Well not FIRE, because it's dangerous. But a super humid room. But not too humid, because my hair." — Ryan Reynolds
21) "The most amazing moments in my life are those that I spend with my children. I love my kids so much."
22) "I see the best parts of myself reflected in you, but you've made all those qualities even better."
23) "No matter what, I want my children to know they were wished for, longed for, prayed for, and that they are forever loved."
24) "I know you're grown now, but my heart doesn't realize that. In my heart, you will always be my sweet baby."
25) "The beauty that surrounds me is absolutely breathtaking; it's the faces of my children." —Anabela Loureiro
26) "I've carried a child within my body. I've slept with them on my chest. I've kissed toes, wiped away tears, and spent sleepless nights cradling my child. But I wouldn't have it any other way. There is no greater honor, love, or blessing." — Anonymous
27) "As a mama I'm not perfect. I make mistakes. I forget things. I lose my cool. And some days I go a little crazy. But, it's okay because in the end, no one could ever love my child the way I do."
28) Parental love is the only love that is truly selfless, unconditional and forgiving." — Dr. T.P. Chia
29) "I know you must walk your own path, but let my love be the light to guide you."
30) "You are a miracle and you have grown up to become the most beautiful child."
31) "Isn't she pretty? Truly the angel's best. Boy, I'm so happy. We have been heaven blessed. I can't believe what God has done. Through us he's given life to one. But isn't she lovely made from love." — Stevie Wonder
32) "There is nothing more special than seeing your kids grow up to be the best person they can be."
33) "You may not have my eyes, but you have my love forever."
34) "Somehow destiny comes into play. These children end up with you and you end up with them. It's something quite magical." — Nicole Kidman
35) "Children learn to smile from their parents." — Shinichi Suzuki
36) "It's a beautiful thing, watching another adult walking around out there in the world with my heart beating inside them."
37) "As soon as this child was born I immediately wanted to call my parents and just apologise because I never knew how much they loved me." — Ashton Kutcher
38) "When you were still in my tummy, I was so scared I would be a bad mother, but you make it so easy to love you."
39) "You will always be the most beautiful girl in my eyes. No matter how old you may be, you will always be my little girl. I love you!"
40) "Children make your life important." — Erma Bombeck
41) "Butterflies have wings, so they can fly. Fish have gills, so they can swim. Bunnies have four legs, so they can run. I have a heart, so I can love you."
42) "You will stumble and fall. You will not have all the answers, and your heart will be broken. But you know what? I will be here for you through it all. I love you, my dearest daughter."
43) "No one else will ever know the strength of my love for you. After all, you're the only one who knows what my heart sounds like from the inside."
44) "I hug you and kiss you and tell you I love you because it fills me with joy. I'll hug you and kiss you and tell you I love you some more so you'll be full too."
45) "With every day that passes, you only grow more beautiful in my eyes. I admire your heart of gold. I love you very much!"
46) "Until one becomes a mother, no one can ever tell you what it feels like to love someone so deeply and profoundly that you will rejoice when they rejoice, ache when they ache, feel what they feel, even without speaking a word." — Jennifer Quinn
47) "Cleaning your house while your kids are still growing up is like shoveling the sidewalk before it stops snowing." — Phyllis Diller
48) "I've been building my son's trust for two yrs with high-fives. Today I'm going to hit him with a 'too slow.' Welcome to the real world, son." — Trevor Williams
49) "Daughter, you've taught me to braid hair, make fairy crowns, and love more deeply than I ever thought possible."
50) "They will not look back on their childhood and remember how clean the house was or how much TV they watched. They are going to remember how they felt when you hugged them and the bedtime books you read them. They will remember the silly Mom who danced with them and the mom who explored with them. They will remember the moments they spent with you."
51) "People say parenting is difficult, but I wouldn't give it up for the world. After a long day, coming back home to a tiny human so happy to see you is the best feeling in the world."
52) "You can only have one firstborn child. You may love all your children deeply and with passion, but there is something unique about the firstborn." — Raymond Feist
53) "I feel very blessed to have two wonderful, healthy children who keep me completely grounded, sane, and throw up on my shoes just before I go to an awards show just so I know to keep it real." — Reese Witherspoon
54) "The first time you called me mama was the happiest day of my life. You giggled and said it over and over again because I was so excited about it."
55) "Listen earnestly to anything your children want to tell you, no matter what. If you don't listen eagerly to the little stuff when they are little, they won't tell you the big stuff when they are big, because to them, all of it has always been big stuff." — Catherine M Wallace
56) "I looked at childrearing not only as a work of love and duty but as a profession that was fully interesting and challenging as any honorable profession in the world and one that demanded the best that I could bring to it."
57) "If you ever need me for anything, I'm just a call away. I don't care how insignificant the problem is. I want you to know that I will always be here for you."
58) "Raising my children was my choice. Sometimes, I give up things for them but I never regret it. No matter how far they go or how big they get, my life is and will always be for my children. They have not ruined my life; all they have done is give me a new meaning of life."
59) "Romance fails us and so do friendships, but the relationship of parent and child, less noisy than all the others, remains indelible and indestructible, the strongest relationship on earth." — Theodor Reik
60) "My message is very simple. Love your kids. Just love them. Love, appreciate, show that you value them, remind them of their greatness, encourage them, respect, honor, trust, and treat them with dignity." — Eric D Greene
61) "Sometimes worry that I am not doing my best. I am not the best parent in the world, but then I look at my mug that says, "Best Dad in the World," and it always makes me feel better."
62) "There are times as a parent when you realize that your job is not to be the parent you always imagined you'd be, the parent you always wished you had. Your job is to be the parent your child needs, given the particulars of his or her own life and nature." — Ayelet Waldman
63) "The mother-child relationship is paradoxical and, in a sense, tragic. It requires the most intense love on the mother's side, yet this very love must help the child grow away from the mother, and to become fully independent." — Erich Fromm
64) "From the very first moment I laid my eyes on you, you ran away with my heart. I will never stop loving you, my dear daughter."
65) "By loving them for more than their abilities we show our children that they are much more than the sum of their accomplishments." — Eileen Kennedy-Moore
66) "I got a lot of support from my parents. That's the one thing I always appreciated. They didn't tell me I was being stupid; they told me I was being funny." — Jim Carrey
67) "It is the sunlight of parental love and encouragement that enables a child to grow in competence and slowly gain mastery over his environment." — Felicity Bauer
68) "To be a good father and mother requires that the parents defer many of their own needs and desires in favor of the needs of their children. As a consequence of this sacrifice, conscientious parents develop a nobility of character and learn to put into practice the selfless truths taught by the Savior Himself. " — James E. Faust
69) "I must have done something right in my life to deserve a daughter so beautiful, kind, sweet, and smart as you. Never change, my love."
70) "I have always wanted to have kids. They are so precious with their giggles and laughter, bringing joy everywhere they go. Cannot wait to have kids."
Final Thoughts on I Love My Kids Quotes
The bond between a parent and child is special, and it's hard to put into words just how much love parents have for their children. We hope these quotes about love for children have been able to help express some of those feelings in a way that touches your heart.
As you continue on your journey as a parent, may these quotes remind you of the immense love you feel every day. What's your favorite quote about parenting?