Parents, we all know that our children are special and amazing in their own ways. Often, we see qualities in them that we ourselves emulate and admire. One of the best things about being a parent is watching our children grow up into fine, young adults–and then hearing them inspire us with their words.
In this blog post, we've collected some inspirational father-son quotes as well as mother-son quotes to help you power through whatever life throws your way. So read on and be inspired by these wonderful quotes about sons from around the web.
Inspirational Son Quotes to Show a Father's and Mother's Love for Their Sons
John H. Clark III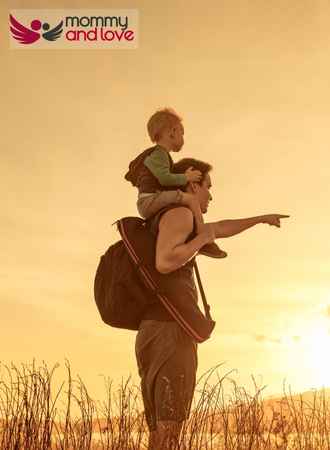 "Father and son relationships can be complicated – mine certainly is. Love. Hate. Respect. Fear. Worship. Disdain. Pride. Disappointment. Happiness. Anger. Joy. Sadness. The list goes on."
Sophocles
"Sons are the anchors of a mother's life."
Robert Downey Jr.
"Do I want to be a hero to my son? No. I would like to be a very real human being. That's hard enough."
NASA astronaut Walter M. Schirra, Sr.
"You don't raise heroes, you raise sons. And if you treat them like sons, they'll turn out to be heroes, even if it's just in your own eyes."
The Talmud
"When you teach your son, you teach your son's son."
Sebastian R. Jones
"One of the greatest gifts you can give your teenage boy is the gift of letting him know you get it. You've been there."
Lauryn Hill
"That strong mother doesn't tell her cub, son, stay weak so the wolves can get you. She says, toughen up, this is reality we are living in."
Unknown
"One of the greatest gifts I have ever gotten is my son."
Rhonda Stoppe
"Yet now in my arms I was holding a helpless baby boy who would grow into a man — I cannot imagine that soft little face one day having whiskers."
Louisa May Alcott
"Happy is the son whose faith in his mother remains unchallenged."
Shel Silverstein, The Giving Tree
"And she loved a little boy very, very much—even more than she loved herself."
Jenny McCarthy
"Heaven on Earth is looking at my little boy."
Unknown
"Sons may grow into men and grow out of their toys, but in the hearts of their mothers they are still their little boys."
Unknown
"Yesterday my little boy, today my friend, and forever my son."
Unknown
"You will be his first his, his first love, his first friend. You're his momma and he is your whole world. He is your little boy."
Sigmund Freud
"If a man has been his mother's undisputed darling, he retains throughout life the triumphant feeling, the confidence in success, which not seldom brings actual success along with it."
C.J. Milbrandt, On Your Marks
"Let your boys test their wings. They may not be eagles, but that doesn't mean they shouldn't soar free."
Mary Kay Blakely
"Raising boys has made me a more generous woman than I really am."
Steve Biddulph, Raising Boys, Third Edition
"Boys are fun. They make you laugh. They are full of life and can share that energy with you. They also touch your heart; they are deeply feeling. "
Unknown
"50% of raising boys is trying to get them to wear pants in the winter."
Dr. Gregory L. Jantz, Raising Boys by Design
"Our sons grow and change, sometimes before our eyes, and we can barely keep up with their active, inquisitive natures."
Frank A. Clark
"A father is a man who expects his son to be as good a man as he meant to be."
Eric Davis
"How can we expect our boys to become powerful, successful, and complete men if we ourselves don't possess or act on the tools and the know-how to take them there?"
Unknown
"You're not just my son. You're my moon and stars and everything in between. You, my son, are my everything and I love you with all my heart."
Steve Biddulph
"The years will rush by, and one day you will be watching your son as a man, and feeling incredibly proud that he is caring, safe, making a contribution, and hopefully going far beyond you in the scope of his life."
Helen Rowland
"A man's desire for a son is usually nothing but the wish to duplicate himself in order that such a remarkable pattern may not be lost to the world."
Unknown
"There is a place in my heart only my son can fill."
Cheri Fuller, What a Son Needs From His Mom
"A mother's love doesn't make her son more dependent and timid; it actually makes him stronger and more independent."
Unknown
"You are loved for the boy you are, the man you will become, and the precious son you will always be."
Unknown
"My precious son, you are loved today, tomorrow, and always."
Emerson Eggerichs
"A boy needs his mother's respect. Not only her love but also her respect."
Unknown
"My son, you are such an amazing man, and I'm so proud of the incredible way that you are growing up. Even at such a young age, you are full of wisdom, kindness, compassion, and courage."
Unknown
"Always my son; forever my friend."
Unknown
"Sometimes when I need a miracle, I look into my son's eyes, and realize I've already created one."
Unknown
'From the moment I looked into my son's eyes I knew that we had a bond that could never be broken.'
Washington Irving
"There is an enduring tenderness in the love of a mother to a son that transcends all other affections of the heart."
Proverbs 1:8-9
"Hear, my son, your father's instruction, and forsake not your mother's teaching, for they are a graceful garland for your head and pendants for your neck."
Friedrich von Schiller
"It is not flesh and blood, but the heart which makes us fathers and sons."
James A. Baldwin
"If the relationship of father to son could really be reduced to biology, the whole earth would blaze with the glory of fathers and sons."
Johann Schiller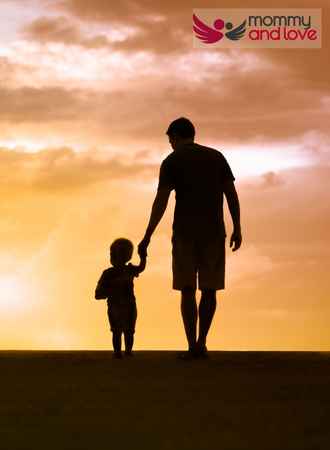 "It is not flesh and blood but the heart which makes us fathers and sons."
Arabic Proverb
"When your son grows up, become his brother."
Unknown
"No matter how tall a son grows, he will always look up to his dad."
Justin Trudeau
"They used to say, 'Oh, he's just his mother's son,' as a way of dismissing me. And every time I'd say, 'Oh, yes, thank you! I'm so proud of that.'"
Witold Gombrowicz
"You are ugly when you love her, you are beautiful and fresh, vital and free, modern and poetic. When you don't, you are more beautiful as an orphan than as the son of your mother"
Martin Andersen-Nexo
"Every mother hopes that her daughter will marry a better man than she did, and is convinced that her son will never find a wife as good as his father did."
Anne Brontë, The Tenant of Wildfell Hall
"If you would have your son to walk honorably through the world, you must not attempt to clear the stones from his path but teach him to walk firmly over them—not insist upon leading him by the hand, but let him learn to go alone."
Ben Behunin, Remembering Isaac: The Wise and Joyful Potter of Niederbipp
"There is more to a boy than what his mother sees. There is more to a boy then what his father dreams. Inside every boy lies a heart that beats. And sometimes it screams, refusing to take defeat. And sometimes his father's dreams aren't big enough, and sometimes his mother's vision isn't long enough. And sometimes the boy has to dream his own dreams and break through the clouds with his own sunbeams."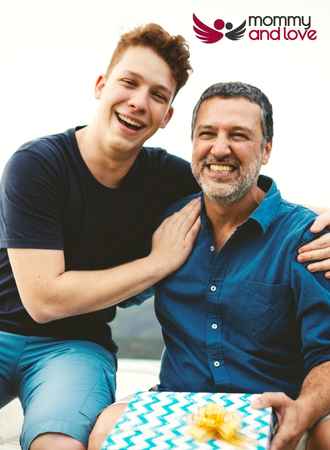 "My father gave me the greatest gift anyone could give another person; he believed in me."
Dr. Gregory L. Jantz
"Though our new son is barely a part of our present, we look at his squirming, warm bundle of future potential and say to ourselves, 'Hello, little man.' Little do we know the adventure we are beginning!"
James C. Dobson, Bringing Up Boys
"There is no greater privilege in living than bringing a tiny new human being into the world and then trying to raise him or her properly during the next eighteen years. "
Armin van Buren and Sam Martin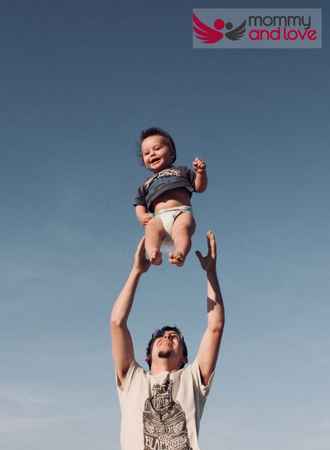 "My wild, wild son, run free. Ooh, you'll know it when you're where you're supposed to be."
Maya Angelou
"I have a son, who is my heart. A wonderful young man, daring and loving and strong and kind."
George Eliot
"It's a father's duty to give his sons a fine chance."
Mr. T
"I listen to my mother, and that keeps me out of trouble. I'm a good son."
Karen Salmansohn
"I want my son to become aware that he is in charge of the choices he makes, and it's good to make thoughtful good choices."
Steve Rushin
"Moms are as relentless as the tides. They just don't drive us to practice, they drive us to greatness."
Unknown
"I don't want my son to follow in my footsteps. I want him to walk the path beside me and go even further than I could have ever dreamed."
C. JoyBell
"The best love in the world is the love of a man. The love of a man who came from your womb, the love of your son! I don't have a daughter, but maybe the love of a daughter is the best, too. I am first and foremost me, but right after that, I am a mother. The best thing that I can ever be, is me. But the best gift that I will ever have, is being a mother."
Unknown
"No matter what, I want my son to know that he was wished for, prayed for, and that he is forever loved."
Letty Cottin Pogrebin
"As the mother of a son, I do not accept that alienation from me is necessary for his discovery of himself. As a woman, I will not cooperate in demeaning womanly things so that he can be proud to be a man. I like to think the women in my son's future are counting on me. "
Unknown
"I know you're grown now, but my heart doesn't realize that. In my heart, you will always be my sweet little boy."
Unknown
"If I could give you one thing, it would be the ability to see yourself through my eyes. Because only then would you see how loved you really are."
Mstislav Rostropovich
"My mother carried me for ten months. I asked her 'Mother, you had an extra month, why you didn't make me a beautiful face?' and mother told me, 'My son, I was busy making your beautiful hands and heart.'"
Marilynne Robinson
"You can know a thing to death and be for all purposes completely ignorant of it. A man can know his father, or his son, and there might still be nothing between them but loyalty and love and mutual incomprehension."
Kent Nerburn, Letters to My Son
Until you have a son of your own, you will never know what that means. You will never know the joy beyond joy, the love beyond feeling that resonates in the heart of a father as he looks upon his son."
William Shakespeare, The Tempest
"Good wombs have borne bad sons."
Wayne Rooney
"Becoming a dad means you have to be a role model for your son and be someone he can look up to."
Charles Wadsworth
"By the time a man realizes that maybe his father was right, he usually has a son who thinks he's wrong."
L.M. Montgomery
"Most young men are such bores. They haven't lived long enough to learn that they are not the wonders to the world they are to their mothers."
Meg Meeker MD, Strong Mothers, Strong Sons
"The moment that little bundle of pink, squirming flesh slips into our arms, love touches us. We feel it, not just in our hearts, but also on our skin. He is there. Our son. "
Unknown
My son is the best gift I have ever received. He is the sunshine in my day. The joy in my soul. And the love of my life."
Unknown
"I love my son. No matter where he goes in life, he will forever be on my mind and in my heart."
The Proverbs of Solomon
"A wise son makes a glad father, But a foolish son is the grief of his mother… A wise son makes a father glad, But a foolish man despises his mother."
Catherine Musco Garcia-Prats, Good Sons Don't Just Happen
"But boys are different from girls and not just physically. Acknowledging, appreciating, and understanding that boys are boys is essential in raising a son."
Anonymous
"Being a mother to a little boy and helping him discover the world is one of the greatest experiences in a woman's life, which makes objective goals dull in comparison. The connection between a mother and her son opens the gate to a new world of wonder and love."
Thiruvalluvar
"Even more than the time when she gave birth, a mother feels her greatest joy when she hears others refer to her son as a wise learned one."
Elizabeth Emken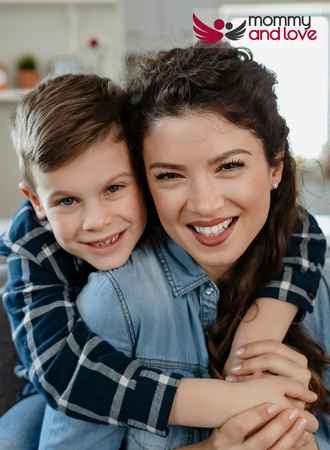 "My son is a blessing in every way."
Adam Price, He's Not Lazy
"At some point Covey decided that his relationship with his son was more important to him than his son's success. He knew that the key to having a better relationship was to accept him as he was, rather than wishing him to be someone else. "
Oscar Wilde
"All women become like their mothers. That is their tragedy. No man does. That's his."
W.D. Howells
"A man never sees all that his mother has been to him until it's too late to let her know that he sees it."
Catherine Pulsifer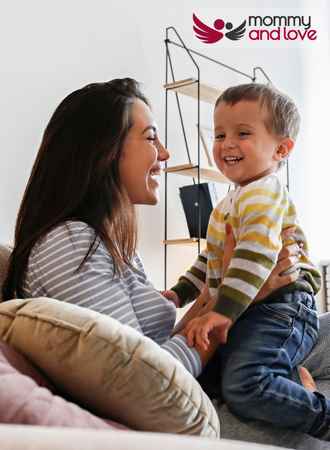 "When you were a toddler you made me smile. When you were a teenage you made me worry. But now you are a man and my son, I am so proud of you and all your accomplishments! "
Nishan Panwar
"A son needs his father at every situation he faces in present, and a father needs his son at every situation he faces for his son in past."
Bill Goldberg
"As a father, you want the best for your son, quite obviously. You want to create the best memories for your son."
Unknown
"Sons worship their mothers, seeing them as flawless, almighty beings who spread love and who are able to do anything. That is why the most important lesson that a mother can teach her son is to respect, love, and understand women."
Kirsten Wreggitt
"Be strong out there, my son. Look for the love and kindness in others. Forgive yourself when you make mistakes, and enjoy the journey."
Conclusion on Heartening Son Quotes
Sons can be a challenge at times, but they are also one of the biggest blessings in life. As you continue reading these quotes about sons, may you be reminded of just how much love and appreciation you have for your own son – no matter what!