Are you looking for some heart warming quotes about family life? We've got just what you need!
Of course, if you think family means smiling for photographs and always being unhappy, you would be wrong- even a happy family is an unhappy family if you catch them on the wrong day! Those bumps and scrapes are all part of the fun.
These charming family love quotes are sure to show your supportive family just how highly you think of them.
Whether you are looking for some family sayings to share with your close knit family or a family quote to send in a card to family in another city, these inspirational family quotes are sure to give you what you need!
Sentimental Family life Quotes
True family means putting each other first: not always an easy task! Still, time and time again, family members stand together- it's basic instinct to protect your family and friends.
These quotes about family cover the unbreakable bond that comes with being in a caring close knit family.
"'Ohana' means family and family means nobody gets left behind or forgotten."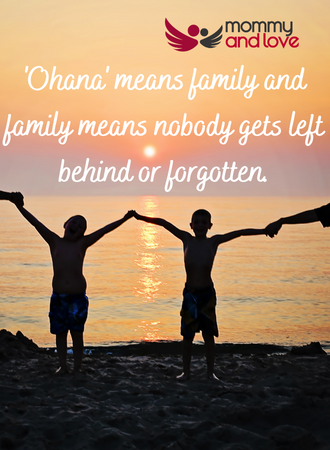 "To us, family means putting your arms around each other and being there."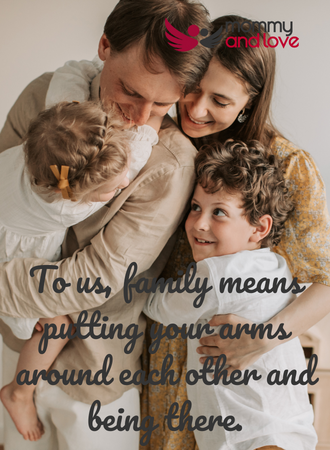 "In truth a family is what you make it. It is made strong, not by number of heads counted at the dinner table, but by the rituals you help family members create, by the memories you share, by the commitment of time, caring and love you show to one another, and by the hopes for the future you have as individuals and as a unit."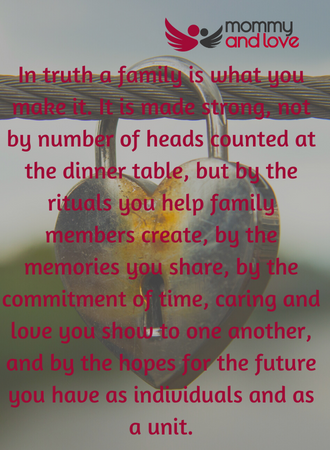 "The memories we make with our family are everything." –Candace Cameron Bure
"The only rock I know that stays steady, the only institution I know that works, is the family."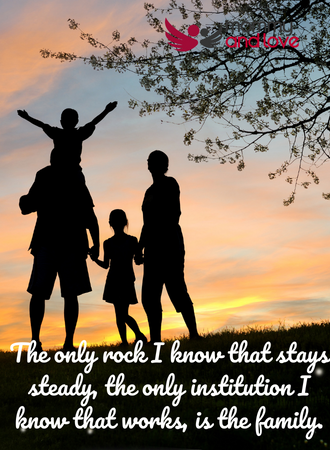 "In family life, love is the oil that eases friction, the cement that binds closer together and the music that brings harmony."
"Families are like branches on a tree. We grow in different directions yet our roots remain as one."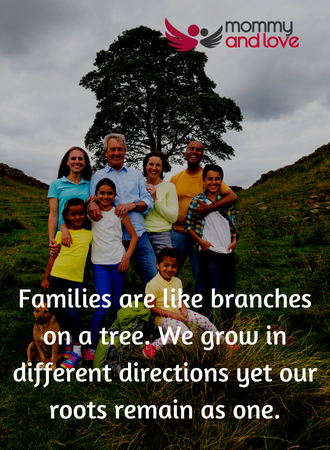 Family Love Quotes That Show your Appreciation for Your Family Members
These family quotes and sayings capture just how lucky you are to have the love of family. Happy families can bring so much joy to each family member- even if there are a few nuts in the mix who like to keep things fresh!
Family is created strengthened and maintained by love- family means nurturing each other's life always. For more help with thanking your family for all that they do for you, check out our Letter of Love and Appreciation for Mom.
Those family ties have their own way of nourishing every single branch of your family tree- so be sure to let your loved ones know how much you care for them.
"Nothing is better than going home to family and eating good food and relaxing."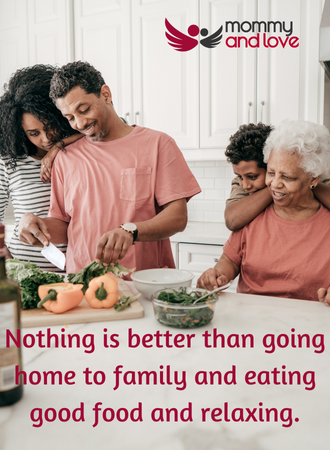 "Family members can be your best friends, you know. And best friends, whether or not they are related to you, can be your family."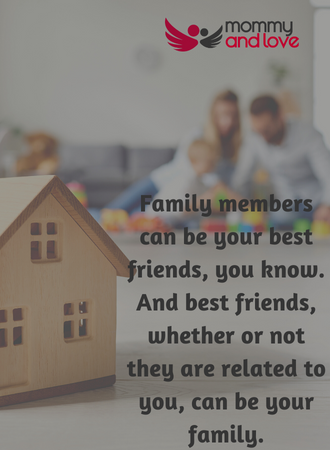 "I have a wonderful shelter, which is my family."
Religious Quotes About Family
These Family quotes show your family to be God's gift to you- soulmates to share the beautiful land of life with you. Your family brings harmony and stability to your life and is sacred above all else.
The institution of family is close to the only institution that stays steady no matter what the storm. Pope John XXIII talked a great deal about family life as one of all the greatest virtues.
Life on earth is like an earlier heaven when you're with your family- read these breath taking family sayings to honour the love of family.
"You don't choose your family. They are God's gift to you, as you are to them."
"A happy family is but an earlier heaven."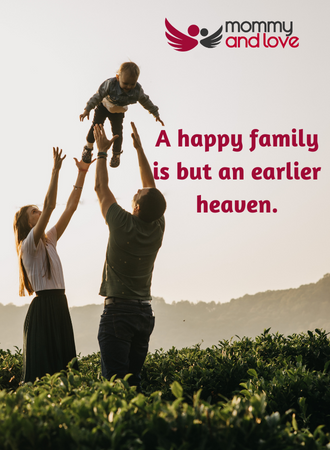 "Rejoice with your family in the beautiful land of life."
"When all the dust is settled and all the crowds are gone, the things that matter are faith, family and friends."
"The family is the first essential cell of human society." –Pope John XXIII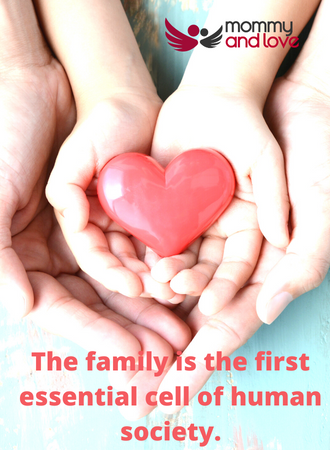 Inspirational Family Quotes
If you want to go a little deeper than "families are like fudge mostly sweet", this selection of family love quotes is for you!!
Family is what life is all about- nobody left behind or forgotten. Family means endurance; even if you occasionally falter, love is the cement that binds closer.
"There is no doubt that it is around the family and the home that all the greatest virtues, the most dominating virtues of human, are created, strengthened and maintained."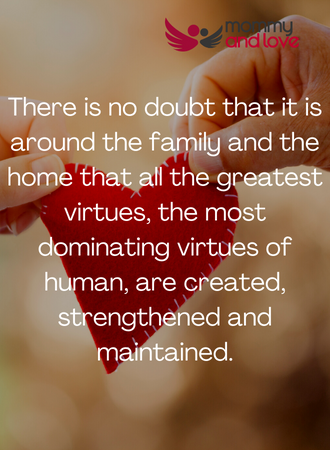 "What can you do to promote world peace? Go home and love your family."
"Our most basic instinct is not for survival but for family."
"Life begins with family and ends with family."
"You go through life wondering what is it all about but at the end of the day it's all about family."
"The world, we'd discovered, doesn't love you like your family loves you."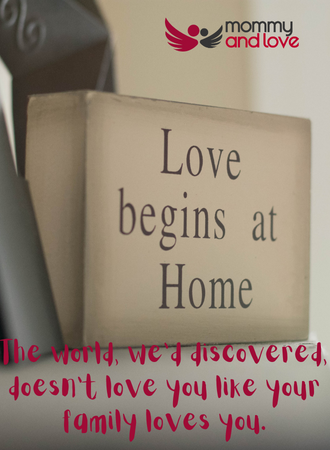 "Family and friends are hidden treasures, seek them out and enjoy their riches."
"Families are the compass that guides us. They are the inspiration to reach great heights, and our comfort when we occasionally falter."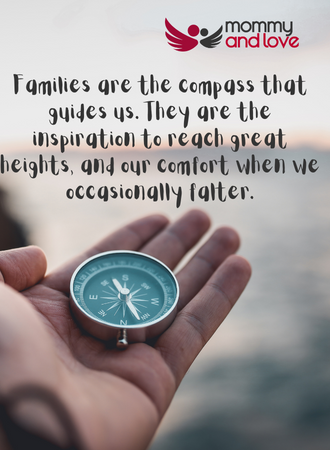 Blended Family Love Quotes
We think it's important to recognise our blended families, with a few family love quotes that represent diverse families who may have come together in a different way to some families, but love each other just as deeply.
"Blended Families: woven together by choice, strengthened together by love, tested by everthing and each uniquely ours"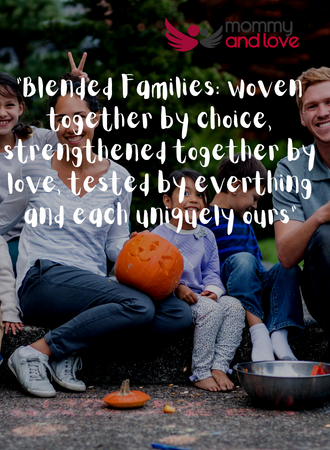 "The family is one of nature's masterpieces."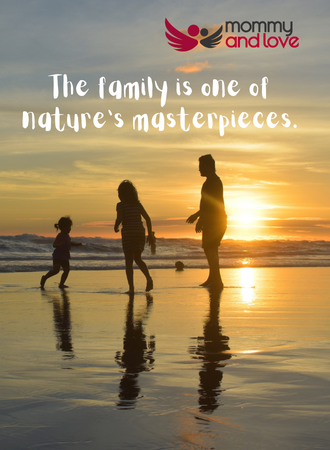 "The bond that links your true family is not one of blood, but of respect and joy in each other's life."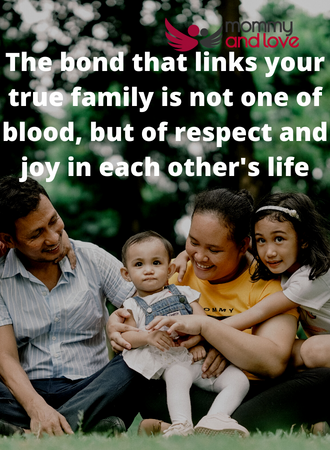 "The last names may not match, but the hearts certainly do"
Family Quotes About Large Families
Large families can be chaotic, especially if your newborn won't sleep or you're struggling with potty training. Sibling bickering can be another issue that parenst struggle with.
That said though, siblings are a gift for each other and all that hard work will pay off one day.
"The great advantage of living in a large family is that early lesson of life's essential unfairness."
"Happiness is having a large, loving, caring, close-knit family in another city."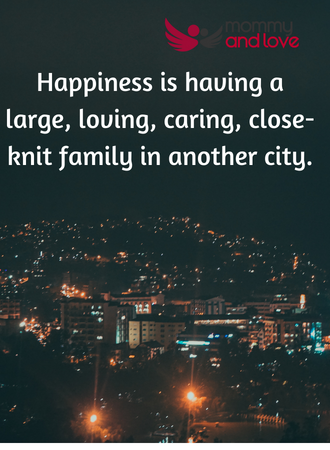 "You call it chaos, we call it family"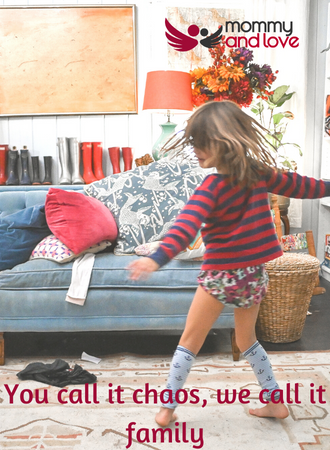 Funny Family Quotes
These funny family quotes are perfect for anyone who isn't afraid to admit their faults! But let's be honest- even if you have to occasional argument, family roots remain.
You may sometimes argue like cat and dog, but the reality is that you love your family whatever you call each other even in the midst of arguments. Perfect? Perhaps not. But family ties come down to a most basic instinct.
"A dysfunctional family is any family with more than one person in it."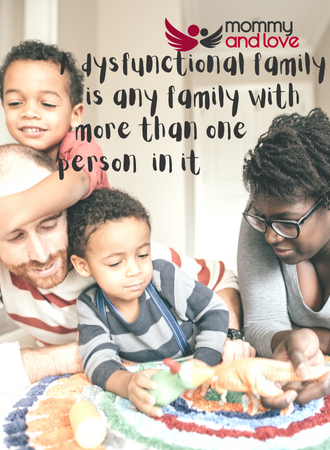 "Families are like fudge — mostly sweet, with a few nuts."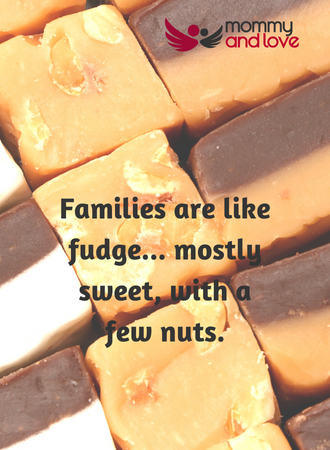 "My dear young cousin, if there's one thing I've learned over the eons, it's that you can't give up on your family, no matter how tempting they make it."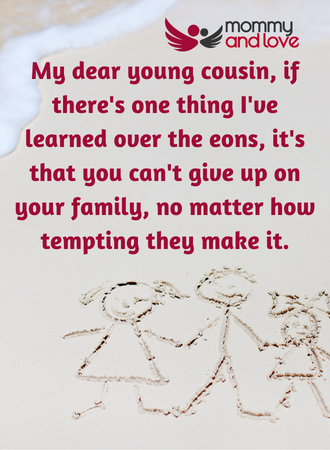 Family Love Quotes: What Family Life is Really Like
These family love quotes show how family life isn't always simple and blissful like we might hope-but that doesn't take away from what a precious gift family is.
"The family is the first essential cell of human society"
We certainly believe so!
And if you liked this post, check out out our best mother and daughter quotes for more family quote inspiration