Every truly amazing dad and daughter has their own unique relationship. Although the bond between a father and daughter is often unspoken and intangible, it is one of the strongest relationships in the world.
Fathers are often the first man that their daughters look up to, and they can be role model for what she expects from future relationships with men. Daughters also offer fathers a chance to relive some of their own childhood memories, as well as create new ones together.
This collection of dad and daughter quotes showcases just how powerful this relationship can be. For instance, Stanley Bank's "You fathers will understand. You have a little girl. She looks up to you. You're her oracle. You're her hero." and Euripides' "To a father growing old, nothing is dearer than a daughter." are both inspirational.
From declarations of love to funny memories, these quotes will make you smile or tear up – sometimes both at the same time! So take a few minutes to read through them, and enjoy all that dads and daughters have to offer each other.
Best Father Daughter Quotes
Sarah Orne Jewett
"My dear father; my dear friend; the best and wisest man I ever knew, who taught me many lessons and showed me many things as we went together along the country by-ways."
Guy Lombardo
"Many a man wishes he were strong enough to tear a telephone book in half―especially if he has a teenage daughter."
Jim Valvano
"My father gave me the greatest gift anyone could give another person, he believed in me."
John Sinor
"It is admirable for a man to take his son fishing, but there is a special place in heaven for the father who takes his daughter shopping."
Ama H. Vanniarachchy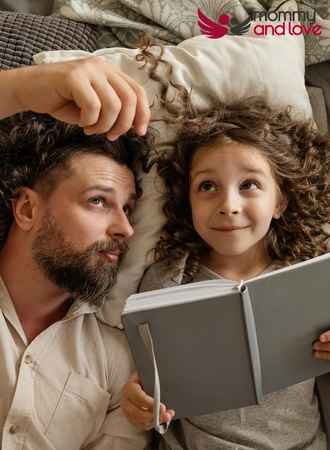 "A father's tears and fears are unseen, his love is unexpressed, but his care and protection remain as a pillar of strength throughout our lives."
Bob Carlisle
"There's two things I know for sure: She was sent here from heaven and she's daddy's little girl."
Stanley T. Banks
"You fathers will understand. You have a little girl. She looks up to you. You're her oracle. You're her hero."
Loretta Lynn
"They don't make men like my daddy anymore."
Mat Johnson
"A man's daughter is his heart. Just with feet, walking out in the world."
Dr. James Dobson
"A good father will leave his imprint on his daughter for the rest of her life."
Natasha Josefowitz
"My father died many years ago, and yet when something special happens to me, I talk to him secretly not really knowing whether he hears, but it makes me feel better to half believe it."
Terri Guillemets
"I love my father as the stars—he's a bright shining example and a happy twinkling in my heart."
Alison Lohman
"There will always be a few people who have the courage to love what is untamed inside us. One of those men is my father."
Harper Lee
"She did not stand alone, but what stood behind her, the most potent moral force in her life, was the love of her father."
John Gregory Brown
"There's something like a line of gold thread running through a man's words when he talks to his daughter, and gradually over the years it gets to be long enough for you to pick up in your hands and weave into a cloth that feels like love itself."
Heartwarming Father Daughter Quotes and Sayings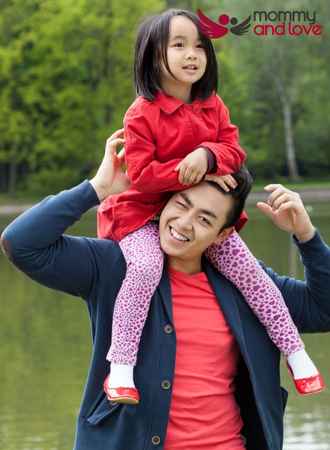 1) "Behind every great daughter is a truly amazing dad."
2) "My mother gave me my drive, but my father gave me my dreams." — Liza Minelli
3) "Daddy, thanks for being my hero, chauffeur, financial support, listener, life mentor, friend, guardian, and simply being there every time I need a hug." — Agatha Stephanie Lin
4) "Any astronomer can predict with absolute accuracy just where every star in the universe will be at 11:30 tonight. He can make no such prediction about his teenage daughter." — James T. Adams
5) "Being a daddy's girl is like having permanent armor for the rest of your life." — Marinela Reka
6) "I am not ashamed to say that no man I ever met was my father's equal, and I never loved any other man as much." — Hedy Lamarr
7) "You really prove your credentials as a good dad when you are willing to take your daughter shopping." — Michael Josephson
8) "Go on, take on this whole world/But to me you know you'll always be/ My little girl." — Tim McGraw
9) "I took my daughter to the father-daughter dance, and I cried like a little baby. She's 11 years old, so seeing her get dressed up and pretty made me cry." — Kevin Hart
10) "I think my mom put it best. Little girls soften their daddy's hearts." — Paul Walker
11) "When I'm at my best, I am my father's daughter."
12) "Dads immediately fall in love with their little girls and will let them get away with everything. So, moms are going to have to be the disciplinarians when it comes to daughters." — Jimmy Fallon
13) "No other love in the world is like the love of a father has for his little girl."
14) "Old as she was, she still missed her daddy sometimes." — Gloria Naylor
15) "Studies show that when a baby, child, or teenager has a good father, that child will soar." — Meg Meeker, MD
16) "Being a great daughter is hard but don't worry. Your father will always understand."
17) "A father is someone who holds you when you cry, scolds you when you break the rules, shines with pride when you succeed, and has faith in you even when you fail."
18) "A son is a son till he gets a wife; a daughter is a daughter for the rest of her life." — Irish Saying
19) "I've made it my business to observe fathers and daughters. And I've seen some incredible, beautiful things. Like the little girl who's not very cute – her teeth are funny, and her hair doesn't grow right, and she's got on thick glasses – but her father holds her hand and walks with her like she's a tiny angel that no one can touch. He gives her the best gift a woman can get in this world: protection. And the little girl learns to trust the man in her life. And all the things that the world expects from women – to be beautiful, to soothe the troubled spirit, heal the sick, care for the dying, send the greeting card, bake the cake – all of those things become the way we pay the father back for protecting us." – Adriana Trigiani
20) "They say that from the instant he lays eyes on her, a father adores his daughter. Whoever she grows up to be, she is always to him that little girl in pigtails. She makes him feel like Christmas. In exchange, he makes a secret promise not to see the awkwardness of her teenage years, the mistakes she makes or the secrets she keeps."
21) "Having a daughter makes you see things in a different way. This is my only girl. So I don't care what it takes to protect her. You can call it what you want to call it. As long as you treat her the same way I treat her, like my princess, I don't mind." — Tracy Morgan
22) "If you are you father's only girl, you mean the world to him."
23) "A daughter is a little girl who grows up to be a friend."
24) "A father holds his daughter's hand for a short while, but he holds her heart forever."
25) ""I cannot think of any need in childhood as strong as the need for a father's protection." — Sigmund Freud
26) "Fathers and daughters have a special bond. She is always daddy's little girl." — Richard L. Ratliff
27) "A father carries pictures where his money used to be." — Steve Martin
28) "To a father growing old, nothing is dearer than a daughter." — Euripides
29) "A little girl giggles when she is denied an ice cream by her mother. She knows daddy will get her some later."
30) "When times are hard, I know you'll be strong. I'll be there in your heart when you'll carry on. Like moonlight on the water, and sunlight in the sky, fathers, and daughters never say goodbye." — Michael Bolton, "Fathers and Daughters"
31) "He sweeps her hair back from her ears and he swings her above his head. He says she is his émerveillement, he says he will never leave her, not in a million years." — Anthony Doerr
32) "The happiest moment of my life was probably when my daughter was born." — David Duchovny
33) "A father is always making his baby into a little woman. And when she is a woman he turns her back again." — Enid Bagnold
34) "Certain is it that there is no kind of affection so purely angelic as of a father to a daughter. In love to our wives there is desire; to our sons, ambition; but to our daughters, there is something which there are no words to express." — Joseph Addison
35) "Dear Daddy, no matter where I go in life, you'll always be my number one man."
36) "When I come home, my daughter will run to the door and give me a big hug, and everything that's happened that day just melts away." — Hugh Jackman
37) "The mark of a wonderful father is the one whose children run into his arms when his arms are empty."
38) "All my life's problems have just one simple solution – a hug from my daughter."
39) "There's something special about the father-daughter relationship."
40) "A father's job is not to teach his daughter how to be a lady. It's to teach her how a lady should be treated."
41) "Daughters always revel in their mother's admiration. And daughters always bask in their father's love."
42) "It was my father who taught me to value myself. He told me that I was uncommonly beautiful and that I was the most precious thing in his life." – Dawn French
43) "Ordinary father-daughter love had a charge to it that generally was both permitted and indulged. There was just something so beautiful about the big father complementing the tiny girl. Bigness and tininess together at last—yet the bigness would never hurt the tininess! It respected it. In a world in which big always crushes tiny, you wanted to cry at the beauty of big being kind of and worshipful of and being humbled by tiny. You couldn't help but think of your own father as you saw your little girl with hers." — Meg Wolitze
44) "One of life's greatest mysteries is how the boy who wasn't good enough to marry your daughter can be the father of the smartest grandchild in the world."
45) "He was a father. That's what a father does. Eases the burdens of those he loves. Saves the ones he loves from painful last images that might endure for a lifetime." — George Saunders
46) "When Charles first saw our child Mary, he said all the proper things for a new father. He looked upon the poor little red thing and blurted,"She's more beautiful than the Brooklyn Bridge." — Helen Hayes
47) "A daughter can lead to baldness, but the remainder of the road is just as smooth." — Bryan Pulsifer
48) "A daughter is the happy memories of the past, the joyful moments of the present, and the hope and promise of the future."
49) "A daughter is a bundle of firsts that excite and delight, giggles that come from deep inside and are always contagious, everything wonderful and precious and your love for her knows no bounds." — Barbara Cage
50) "I hope that my daughter grows up empowered and doesn't define herself by the way she looks but by qualities that make her an intelligent, strong and responsible woman." — Isaiah Mustafa
51) "My daughter is my biggest achievement. She is a little star and my life has changed so much for the better since she came along." — Denise Van Outen
52) "One of the greatest things about daughters is how they adored you when they were little; how they rushed into your arms with electric delight and demanded that you watch everything they do and listen to everything they say." — Michael Josephson
53) "Daughters always revel in their mothers' admiration. And daughters always bask in their fathers' love." — Hendrith Vanlon Smith, Jr.
54) "The modern-day dad is an altogether different parenting animal. He's breaking social norms, he's reasserting himself at home and at work. He's redefining what it means to be a dad."
55) "When you have a daughter, you want to protect her from the things that I've seen out there, you know, the things that are out there that ain't good for her. It's a crazy world we live in." — Nas
56) "My father is like no one else. He has always believed in me, protected me, strengthened me, and I know without a doubt that he loves me unconditionally."
57) "I watch my daughter wanting to be like other kids and getting upset that she's not. But I always try and instill in her the idea that she's perfect as she is." — Idris Elba
58) "It was my father who taught me to value myself He told me that I was uncommonly beautiful and that I was the most precious thing in his life."
59) "No one in this world can love a girl more than her father." — Michael Ratnadeepak
60) "My Daddy was my hero. He was always there for me when I needed him. He listened to me and taught me so many things. But most of all he was fun." — Bindi Irwin
61) "Watching your daughter being collected by her date feels like handing over a million-dollar Stradivarius to a gorilla." — Jim Bishop
62) "There may come a day that I won't be able to help my daughter. But the day will never come that I won't try."
63) "If you ever want to torture my dad, tie him up and right in front of him, refold a map incorrectly." — Cathy Ladman
64) "Not only a father is an example for a daughter, but a daughter is a great inspiration for a father."
65) "When my daughter says 'Daddy I need you!' I wonder if she has any idea that I need her billion times more." — Stanley Behrman
66) "I am a princess not because I have a prince, but because my father is a king."
67) "Fathers, be good to your daughters. You are the god and the weight of her world." — Robert Orben
68) "As a father, I want my daughter to know she is braver than she believes, stronger than she seems, smarter than she thinks, and loved more than she'll ever know."
69) "When you're young, you think your dad is Superman. Then you grow up, and you realize he's just a regular guy who wears a cape."
70) "Raising kids may be a thankless job but at least the pay sucks." — Jim Gaffigan
71) "Hopefully we were all daddy's little girl. He was and hopefully still is wrapped around our little finger. Not to take advantage of more just for the comfort of knowing he is there."
72) "In the darkest days when I feel inadequate, unloved and unworthy, I remember whose daughter I am and I straighten my crown."
73) "My life feels incomplete, my emotions deplete and my heart skips a beat when I don't hug my daughter who is so sweet. I love you."
74) "This relationship has something special about it, that makes every father and every daughter in the world speak warmly about it."
75) "Any astronomer can predict with absolute accuracy just where every star in the universe will be at 11.30 tonight. He can make no such prediction about his teenage daughter." — James T. Adams
76) "I don't have to prepare to be wrapped around my daughter's finger. I have been wrapped around her little finger since the day she plopped out into this world." — Ryan Reynolds
77) "He loved his daughter better even than his pipe, and, like a reasonable man and an excellent father, let her have her way in everything." — Washington Irving
78) "A wedding is for daughters and fathers. The mothers all dress up, trying to look like young women. But a wedding is for a father and daughter. They stop being married to each other on that day." — Sarah Ruhl
79) "As a father, I am always proud of my daughter, but not because she has achieved something great. I am proud because she is my daughter."
80) "The father of a daughter is nothing but a high-class hostage. A father turns a stony face to his sons, berates them, shakes his antlers, paws the ground, snorts, runs them off into the underbrush, but when his daughter puts her arm over his shoulder and says, 'Daddy, I need to ask you something,' he is a pat of butter in a hot frying pan." — Garrison Keillor
81) "Anyone can be a father, but it takes someone special to be a dad, and that's why I call you dad, because you are so special to me." — Wade Boggs
82) "I rescind my early statement, 'I could never fall in love with a girl who regularly poops her pants.' I hadn't met my daughter yet." — Dax Shapard
83) "You brought me every single toy that I wanted when I was young. I hope I can return the favor when I grow up by achieving every single goal that you always wanted me to. I love you."
84) "You gotta love dads. At my wedding, when I tripped on my wedding dress and fell flat on my face, Dad said, 'Don't worry, you'll do better next time.'" — Melanie White
85) "It doesn't matter who my father was; it matters who I remember he was."— Anne Sexton
86) "You'll not know how your daughter can love you until you demonstrate how you love her"
87) "I've had a hard life, but my hardships are nothing against the hardships that my father went through in order to get me to where I started." — Bartrand Hubbard
89) "A little girl giggles when she is denied an ice cream by her mother. She knows daddy will get her some later."
90) "All fathers are teachers of the life: they teach their daughters what they can expect from men."
91) "On the day my daughter was born I realized that the sparkle in her eyes was my guiding light and her smile, my life's purpose. I love you."
92) "Our dearest daughter, you are the wheel that keeps our lives spinning and you are the reason why we are always smiling. We love you!"
93) "You have to be a reliable and predictable, loving and available father for your daughter if you want your daughter to have a happy childhood."
94) "It was like we were exchanging codes, on how to be a father and a daughter, like we'd read about it in a manual, translated from another language, and we're doing our best with what we could understand." — Aimee Bender
95) "Every dad wants his daughter to grow up with dignity, self-respect, grace, humility, virtue, and significance." — Darrel Billups
Conclusion on Father and Daughter Quotes and Sayings
As these daughter and dad quotes show, the bond between a father and daughter is truly special. It's something that should be treasured and celebrated, as it's one of the greatest gifts a parent could wish for. No matter what stage of life your daughter is in, she will always be daddy's little girl!