Brothers are special people. They are someone we can count on to be there for us, no matter what. They are the ones who make us laugh and help us get through tough times.
Here are some of the best brother quotes and sayings to celebrate these amazing relationships. Whether your brother is your best friend or just someone you share a bond with, these quotes will inspire and touch your heart.
Our Favorite Brother Quotes
Here's a list of our favorite brother quotes:
Garrison Keillor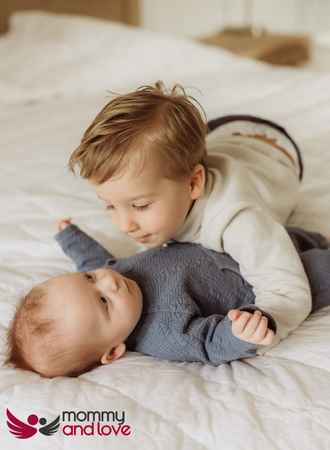 "The highlight of my childhood was making my brother laugh so hard that food came out his nose."
Catherine Pulsifer
"Little brother I love being your big sister, I could tell you what to do. But then, you as time went on, things changed as you grew and grew. The roles reversed for a while, you little brother are no longer a child. A friend for life, a buddy too, love you lots little brother, too!"
James Patterson
Half the time when brothers wrestle, it's just an excuse to hug each other.
Maya Angelou
" I don't believe an accident of birth makes people sisters or brothers. It makes them siblings, gives them mutuality of parentage. Sisterhood and brotherhood is a condition people have to work at. "
Susan Scarf Merrell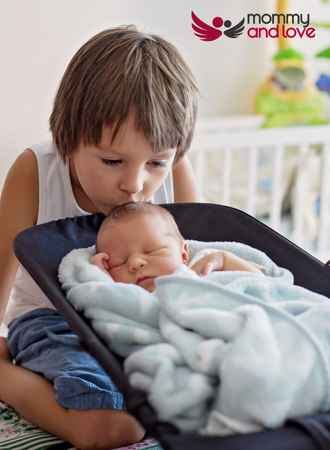 "Our brothers and sisters are there with us from the dawn of our personal stories to the inevitable dusk."
Michael Morpurgo
" Being his real brother I could feel I live in his shadows, but I never have and I do not now. I live in his glow."
Clara Ortega
"To the outside world we all grow old. But not to brothers and sisters. We know each other as we always were. We know each other's hearts. We share private family jokes. We remember family feuds and secrets, family griefs and joys. We live outside the touch of time."
Melodie Ramone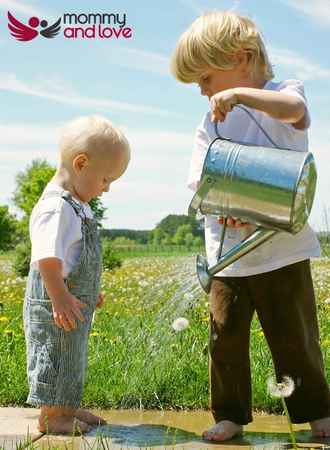 " Mum used to say we were the same soul split in two and walking around on four legs. It seems unnatural being born together and then dying apart."
Express Your Love for Your Baby Brother or Big Brother With These Brother Quotes and Sayings
Here's a list of simple and funny brother quotes which also include I love my brother quotes:
1) " A brother shares childhood memories and grown-up dreams."
2) "Since I was born before you, I will always have the bragging rights to say that you will forever remain my cute little brother."
3) "Happy Birthday, big brother, you're my favorite person!"
4) "One can learn so many great lessons in life by watching their big brother make mistakes. Your big brother always remains a teacher."
5) "Our kids have learned from the experience of brothers and sisters that they can't always be first." — Melissa Dayton, Crushed
6) "Thank you for always being there, for always be the one person I could talk with. You are the most amazing big brother a person could have." — Kate Summers
7) "I placed you in my heart since you were born. You are the best gift ever that I've gotten from our parents. I'm so lucky to have you as my younger brother." — Sam Dawn, Get Well Soon Quotes
8) " Brothers and sisters are as close as hands and feet." — Vietnamese Proverb
9) "A brother and sister relationship is a special bond that strengthens over time."
10) "From the time we're born, our brothers and sisters are our collaborators and co-conspirators, our role models and our cautionary tales." — Jeffrey Kluger
11) "The younger brother must help to pay for the pleasures of the elder." — Jane Austen
12) "A baby brother means less sleep, crying, diaper changes, and more love."
13) "What brothers say to tease their sisters has nothing to do with what they really think of them." — Esther Friesner, Brother and Sister
14) "I always knew my brother was a good man, even when he was a little boy."
15) "A brother can be a best friend, once he grows up, until then, he's just a pest."
16) "There is a little boy inside the man who is my brother… Oh, how I hated that little boy. And how I love him too." — Anna Quindlen
17) "Younger brothers always have a special place in their sibling's heart."
18) " The best way to get a puppy is to beg for a baby brother – and they'll settle for a puppy every time." — Winston Pendelton
19) "A little sister looks up to her big brother all through her life." — Catherine Pulsifer
20) "Baby brothers are small. Baby brothers are cute. But they can be a pain – and that is the truth." — Shelia Sweeny Higgingson, You're Getting a Baby Brother
21) "After a girl is grown, her little brothers — now her protectors — seem like big brothers." — Terri Guillemets
22) "Little brothers have older siblings to look out for them."
23) "I love my brother and he calls me everyday."
24) "My brother is my best friend."— Erinn Smart
25) "Secrets, tears, and giggles – we all share, and I am happy that I have such a wonderful brother."
26) "Young brothers will often be each other's best friends. They will laugh together, get into trouble together and create memories that will last a lifetime." — David Leads
27) "To the "r" in the word brother; Without it, you'd just be a bother."
28) "One brother will always be better than a thousand friends."
29) "When brothers agree, no fortress is so strong as their common life." — Antisthenes
30) "A brother is a friend God gave you; a friend is a brother your heart chose." — Proverb
31) "Brothers are playmates in the beginning and best friends for life."
32) "I love my brother because he's considerate and kind."
33) "My own brother will always have a little boy inside him who will annoy his sister constantly."
34) "A brother is someone whom you will always love more than yesterday because yesterday he would have gotten on your nerves!"
35) "If I could pick the best brother, I would pick you!"
36) "When you are a little kid, you look forward to getting bigger. Too bad, little brothers are stuck in that role forever!"
37) "I love my brother. He is simply amazing and I just couldn't imagine my life without him."
38) "Because brothers don't let each other wander in the dark alone." — Jolene Perry
39) "I love my brother simply because he's my brother."
40) "What strange creatures brothers are!"— Jane Austen
41) "My mother was nuts. My father was boring. My older brother was funny." — Penny Marshall
42) "Caring for a baby brother strengthens that sibling bond."
43) "I grew up with six brothers. That's how I learned to dance – waiting for the bathroom." — Bob Hope
44) "Help your brother's boat across, and your own will reach the shore." — Hindu Proverb
45) "Sometimes being a brother is even better than being a superhero." — Marc Brown
46) "You are the only person in my life who knows not only my visible strengths but also my hidden flaws. Yet, you keep supporting me again and again. I love you, my dear brother."
47) "A brother is someone who can make hard times easier and the easy times more fun."
48) "There's no buddy like a brother."
49) "Being your little sister gives me the right to annoy you, and being my older brother gives you the responsibility to tolerate me. Love you, bro."
50) "A baby brother eventually grows up to be your friend."
51) "My sweet brother, my love for you is the only thing indestructible in this world. You bring me joy and make each day of my life special."
52) "Never make a companion equal to a brother."— Hesiod
53) "Growing up, I had a very normal relationship with my brother and sister. But, over time, they became my best friends, and now I hang out with them all the time. I'm very close with them." — Logan Lerman
54) "He is my most beloved friend and my bitterest rival, my confidant and my betrayer, my sustainer and my dependent, and scariest of all, my equal."— Gregg Levoy
55) "If I were forced to live my life without an amazing brother like you, then my world would absolutely be an empty and colorless one."
56) "There is no love like the love for a brother. There is no love like the love from a brother."—Astrid Alauda
57) "It snowed last year too: I made a snowman and my brother knocked it down and I knocked my brother down and then we had tea." — Dylan Thomas
58) "Once a brother, always a brother no matter the distance, no matter the difference and no matter the issue." — Byron Pulsifer
59) "What does it mean to be a brother? Is it a person related by blood that happens to be a male sibling? Or, is it more a kinship born out of commonality and honed by the continuing sparks of life's events? Understandably, a brother is more than a person born – it is a person grown together through the hills and valleys united in success and joined in defeat." — Theodore W. Higgingsworth
60) "Little brother I love being your big sister, I could tell you what to do. But then, you as time went on, things changed as you grew and grew. The roles reversed for a while, you little brother are no longer a child. A friend for life, a buddy too, love you lots little brother, too!"
61) "Hey brother, even when we argue, we're stuck like glue. You are a part of my life and my soul."
62) "A brother's unconditional love is priceless."
63) "Little brothers are sweet innocents who adore their older brothers."
64) "Be grateful when your older brothers growl at you, and when they tell you what to do and, beautiful, they are just trying to fulfill their duty of protecting you."
65) "I had a brother who was my savior, made my childhood bearable." — Maurice Sendak
66) "There is a destiny which makes us brothers; none goes his way alone. All that we send into the lives of others comes back into our own."
67) "Dear brother, thank you for standing by my side when times get hard. Thank you for making me laugh when I didn't even want to smile."
68) "While a brother may not promise to solve all your problems, but he will certainly make sure that you do not have to face them alone."
69) "You, my brother, have always been a support in my life, you have always had encouraging words for me as a child and now into our adult years. I know I can always count on you being there. What would I ever do without you!"
70) "The family. We are a strange little band of characters trudging through life sharing diseases and toothpaste, coveting one another's desserts, hiding shampoo, borrowing money, locking each other out of our rooms, and trying to figure out the common thread that bound us all together." — Erma Bombeck
71) "A brother may pretend as if he does not care, but in reality, he will always look out for you and will always care."
72) "I, who have no sisters or brothers, look with some degree of innocent envy on those who may be said to be born to friends."
73) "A brother is a friend god gave you; a friend is a brother your heart chose for you."
74) "I am so grateful for my brother. He might know all my flaws, but he chooses to love me anyway."
75) "Brothers are like streetlights along the road. They do not make the distance any shorter, but they light up the path and make the walk worthwhile."
76) "We have flown the air like birds and swum the sea like fishes, but have yet to learn the simple act of walking the earth like brothers." — Martin Luther King
77) "Brother is the only one who will loosen your shoelaces to laugh when you fall, and tie your shoelaces when no one else in this world would."
78) "Our paths may change as life goes along but our bond as brothers will remain ever strong."
79) "There is no love like the love for a brother. And there is no love like the love of a brother."
80) "I wish I could say I see my little brother more. We used to fight all the time but now that I don't see him very often I cherish the time I have with him." — Zac Efron
Final Thoughts on Quotes About Brothers
Brothers have a special bond that can never be broken. From sharing childhood memories to growing up and starting families of their own, brothers are always there for each other.
We hope these brother love quotes and brother happiness quotes remind you of how much your brother means to you. If you're ever feeling down, reading through these heartfelt words is sure to bring a smile to your face and put some extra spring in your step!