Who doesn't love a good quote? They can make us think, laugh, or nod our heads in agreement. And when it comes to aunt quotes, we've got a few that we think nieces and nephews would love.
Whether you need some inspiration for the day or just want a good laugh, these aunt quotes are sure to do the trick.
Best Aunt Quotes
Here are some of our favorite aunt quotes:
Axel Nissen
"This free-spiritedness and unconventionality is the characteristic of a certain type of aunt we can call the cool aunt."
Kory Floyd
"The aunt is the mother's sister, or the father's brother's wife, rather than simply an aunt."
Daryl Gregory
"The best aunts aren't substitute parents, they're co-conspirators."
Karen Moore
"Aunts are the ones who stand beside Moms when nieces and nephews enter the world."
Dave Isay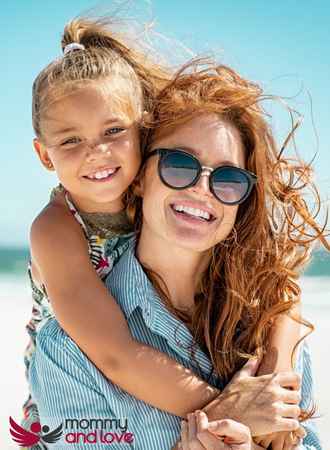 "Aunts are to be a pattern and example to all aunts; to be a delight to boys (and girls) and a comfort to their parents; and to show that at least one daughter in every generation ought to remain unmarried, and raise the profession of auntship to a fine art."
Tamara Traeder
"Many times aunties and nieces find amazing similarities in their tastes, attitudes, or even their appearances."
Sara Sheridan
"Aunts offer kids an opportunity to try out ideas that don't chime with their parents and they also demonstrate that people can get on, love each other and live together without necessarily being carbon copies."
Anne Bronte
"It is not money my aunt thinks about. She knows better than to value worldly wealth above its price."
Sue A. Kuba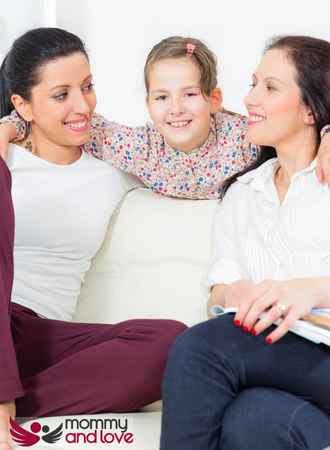 "Sometimes just being an aunt is pretty fun too. You can play with them for a week or a weekend and give them back to Mom and Dad."
Heartwarming Aunt Quotes for Love and Laughs
1) "An aunt makes life a little sweeter."
2) "Nieces and nephews know how special aunts can be. They're always ready to give you a hug and a smile. Spending time with them is something you cherish."
3) "My aunt played the piano and I used to sit and listen to it." — Dick Dale
4) "An Aunt is a double blessing. They love you like a parent and act like a friend."
5) "Only an aunt can give hugs like a mother, keep secrets like a sister and share love like a friend."
6) "Always wise aunts come in many guises. There are maiden aunts, dowager aunts, and that delightful creature, the eccentric aunt. I fear I fall into the latter category." — Sara Sheridan
7) "The best aunts are the ones who show up when you need them the most. They're always there for a hug and a shoulder to cry on. They know how to make you laugh, even when you're feeling down. They're the ones who make every holiday and family gathering special. And they're always ready to lend a helping hand, no matter what. "
8) "If I'm not the best aunt in America, then I don't know what's going on." — Jenny Slate
9) "My father's sister never married in order to raise me." — Marcel Carne
10) "My mom, my aunt, and my grandma banded together and gave me a village of support when I was growing up." — Michael Tubbs
11) "Listen, when you have kids, I'm still gonna be there. I'm gonna be their fun Aunt Penny who gives them candy, and teaches them swear words and tells them stories about what a weirdo their mother is." — Penny, 'The Big Bang Theory'
12) "An aunt is a double blessing. She's someone you can rely on for advice and support, and someone who loves you unconditionally."
13) "Aunt Katie is the coolest aunt around. She's always up for a good time, and she knows how to have a great time. Whether it's going out for ice cream or taking a hike, she's always game. Katie makes being an aunt look easy and fun."
14) "Aunt — A cherished friend and personal cheerleader who will always see you through rose colored glasses."
15) "To the best aunt I could ever have, thank you for all the times you've taken with help me places, worked on school projects, helped me plan mom's surprise birthday party, and all the other wonderful things you do!"
16) "Only an aunt can make you laugh until your sides hurt. They always have the best stories and the funniest jokes. And even when you don't feel like laughing, they know just how to make you crack a smile."
17) "Aunt Yolanda opened my eyes to the world of food as art, cooking without cans. She introduced me to the magic of spices, the exotic perfume of fresh herbs crushed between fingers." — Jennie Shortridge
18) "Aunts play an important role in our lives. They can be substitute parents, offering love and support when we need it most. They're also great listeners, always willing to lend a sympathetic ear. Aunts are truly treasures, and we are lucky to have them in our lives."
19) "I want to be the coolest aunt in the entire world." — Bailee Madison
20) "I'd rather be the cool aunt than the authoritative aunt."— Solange Knowles
21) "An aunt is a safe haven for a child. Someone who will keep your secrets and is always on your side." — Sara Sheridan
22) "I am single and childless, but I have lots of friends and I am an aunt to three lovely children." — Kate Dicamillo
23) "An awesome aunt is someone who is always there for you. They are someone who you can always count on, no matter what. They are someone who always makes you feel special and loved."
24) "I don't know how to thank you for all the kisses and hugs you gave me right when I needed them or always being there for me. You are such an amazing aunt!"
25) "In tough times, an aunt is a safe haven. When the world feels like it's crashing down, they're there to help you pick up the pieces. They make you laugh when you feel like crying, and they give you hope when you need it most."
26) "Even that crazy lunatic, my aunt the Empress, was absolutely sweet and charming." ― Lord Mountbatten
27) "I was really lucky that I had an aunt who was very inspiring to me. She was different than anybody in my family on either side." — Geena Davis
28) "My aunt is so much more than my mom's sister. She's like a second mom."
29) "She is not just my favorite Aunt but my role model. I want to be just like her when I grow up."
30) "My Aunt Helen was my favorite person in the whole world. She was my mom's sister. She got straight A's when she was a teenager and she used to give me books to read. My father said that the books were a little too old for me, but I liked them so he just shrugged and let me read." ― Stephen Chbosky
31) "At my aunt's funeral, I promised myself that I wouldn't be bound by the belief that I'm supposed to stay in anything – whether it's a relationship, a job, a house, or a circumstance – if it makes me miserable. She gave me the courage to find my own happiness." — Jill Scott
32) "An aunt is not just someone whom a niece and nephew can depend on, but she will forever be a best friend."
33) "In short, my aunt demanded that whoever came to see her must at one and the same time approve of her way of life, commiserate with her in her sufferings, and assure her of ultimate recovery."― Marcel Proust
34) "My loving aunt is amazing. She always puts her family first and loves us unconditionally. We are so lucky to have her in our lives!"
35) "The real ornament of an aunt is her precious niece."
36) "Every man should have aunts. They illustrate the triumph of guess work over logic." — Agatha Christie
37) "Our aunts can give us the loving support we need, when nobody else seems to understand. They're always there for us, through the good times and the bad. They know how to make us laugh, and they know how to dry our tears. We are so lucky to have them in our lives!"
38) "My Aunt Raffie, gave me creativity and the inspiration to create new things." — Giada De Laurentiis
39) "I am a proud nephew of an awesome aunt!"
40) "The pervasiveness of the manner of describing their aunts suggests the importance of situating the aunt within the extended family." — Kory Floyd
Final Thoughts on the Best Aunt Quotes
Thank you for reading our post on proud aunt quotes. We hope you enjoyed them! If you have an amazing aunt in your life, be sure to tell her how much she means to you. Aunts are special people and deserve all the love they can get!